Gold Processing Plant, Carbon In Leach (CIL) Plant
Hengcheng company offers turnkey solutions for gold leaching plant/CIL plant. We are one of the leading project suppliers for gold leaching plant/CIL plant, and we work closely with our customers to fulfill their specific needs for a customized packaged solution.
Introduction:
Gold CIL (Carbon in Leach) Process is an efficient design of extracting and recovering gold from its ore. By cyaniding and carbon leaching the gold ore slurry simultaneously, CIL process lower the gold mining operation cost, and increase gold recovery rate to a ratio of 98%. It has become the first choice of modern gold mining and beneficiation plant design.
Application:
CIL mainly applies for the process of above 1g/t grade gold ore and gold ore with large bearing ore volume: silver, platinum, copper, etc. As CIL sees a better performance in extracting these minerals at the same time. 
General Gold Leaching Plant Design 

Brief Introduction about Gold CIL Plant Working: 
After crushing and the ball mill grinding, slurry is pumped to the CIL leach tanks where lime adjusts the pH, if necessary, and it is agitated for the desired period of time. Air is added to increase the reaction rate and shorten the leach time. Cyanide is added, typically in the first tank. Each carbon leach tank has a interstage screen in it for carbon retention. Slurry can gravity flow between tanks or be pumped. Typically there are 6 to 9 tanks in series. 
From the first tank, the loaded carbon is pumped using a recessed impeller pump (to not degrade the carbon), or another suitable type of pump, to a loaded carbon screen, where the slurry passes through the screen and retains the carbon.

From there the loaded carbon may be acid washed to remove material, such that might interfere (take longer) for the carbon stripping process. After the acid wash, the acid is neutralized with NaOH.

Then the carbon is sent to the carbon stripping process. This can be either at atmospheric pressure of a higher pressure. The higher pressure Zadra method takes less time for stripping and is popular, for that reason. The stripping solution is typically a heated solution of cyanide and sodium hydroxide. Stripping can take a couple of hours. Then, the pregnant concentrated solution is pumped to the electrowinning cells, where the precious metals plate onto the cathodes, which are steel or stainless steel wool.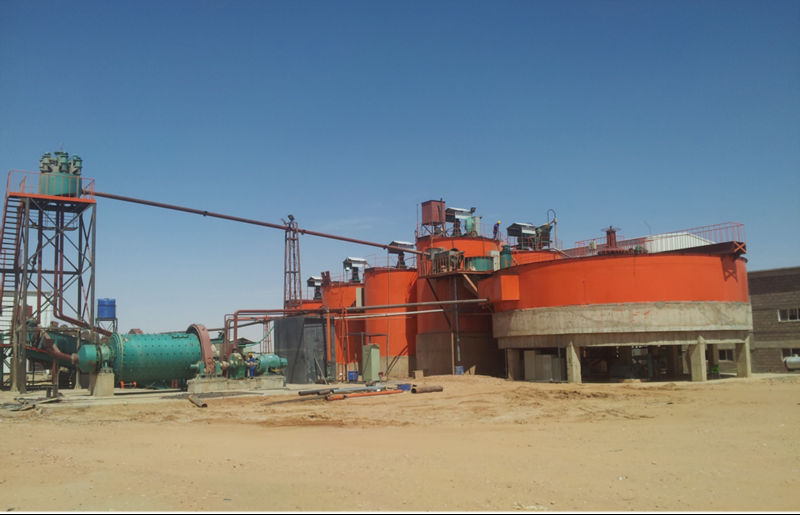 Gold leaching plant / CIL plant mainly consists of following steps:
1 The ore is first reduced in size (typically 90% passing 200mesh ) to ensure that all non-refractory gold is readily accessible for cyanide leaching, There are several variations of comminution circuits used in the gold leaching industry, such as: Multi-stage crushing, then ball milling circuits, typical of ball mill and hyrocyclones.
2 Thickening (add lime flocculant)
After comminution, the ore pulp is into dilute and thickening stage. High efficient thickener is performed to increase the pulp density to about 50%.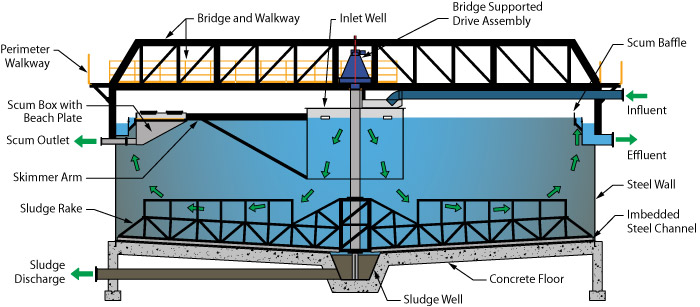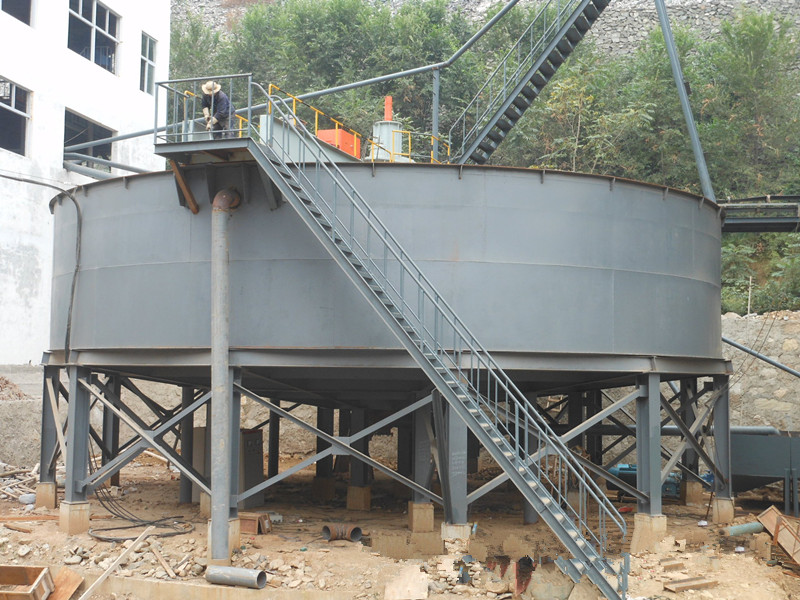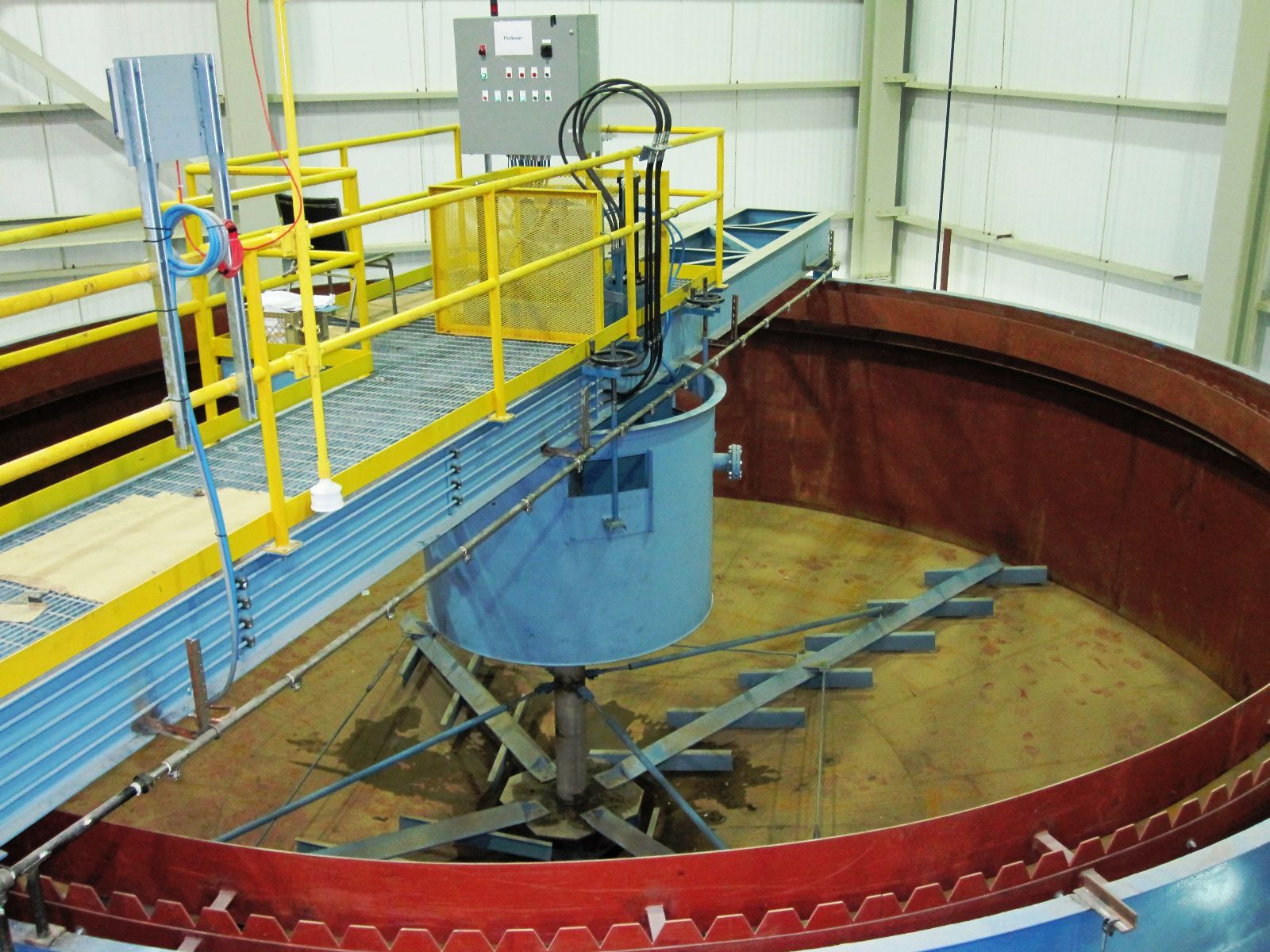 Thickener techincal data: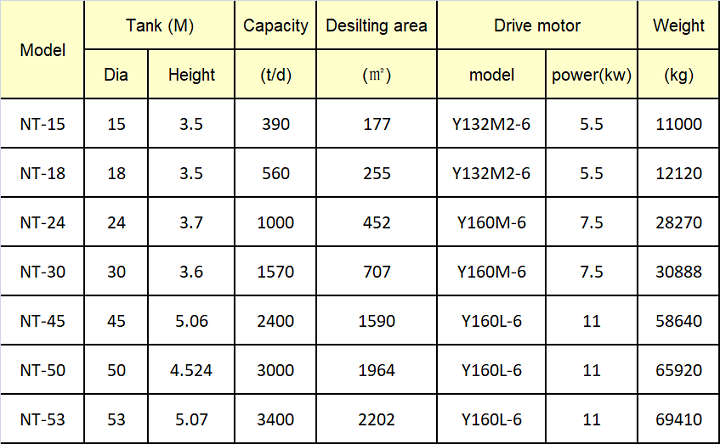 3 Leaching
Leaching reagents in the form of cyanide and oxidant such as air or oxygen are added after thickening. Leaching take place in a series of agitated leaching tanks/slots.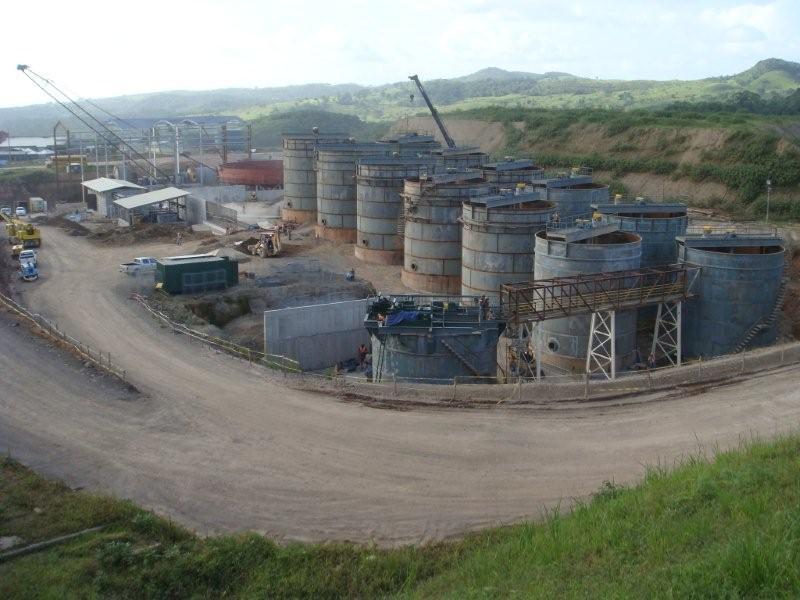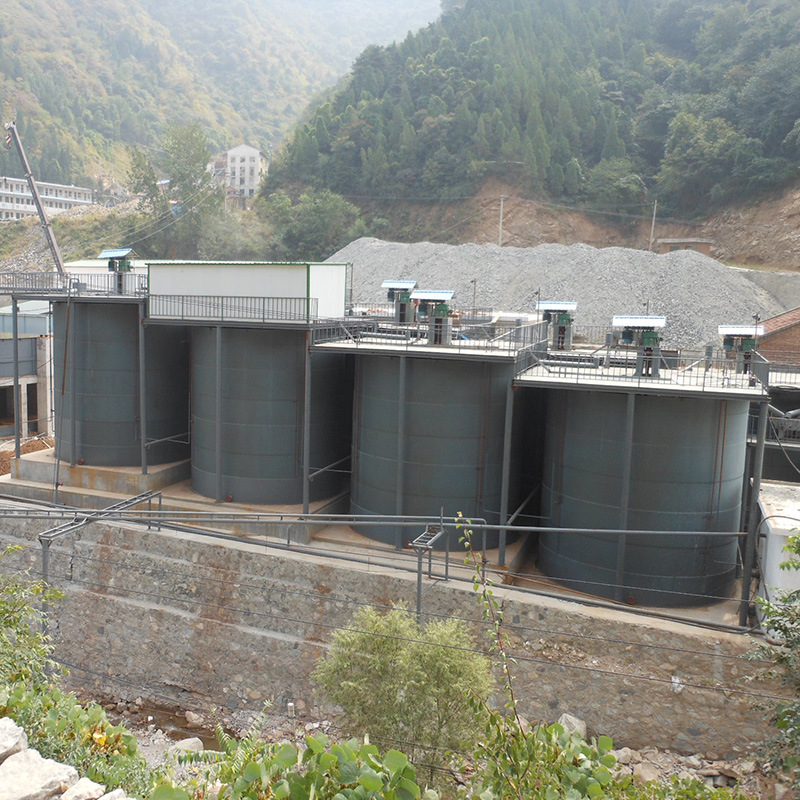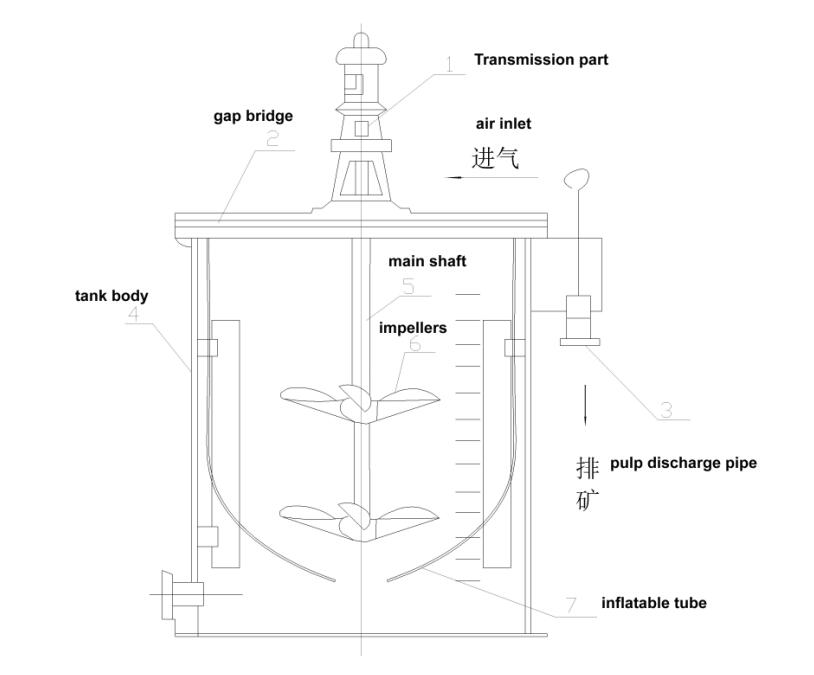 Leaching tank structure diagram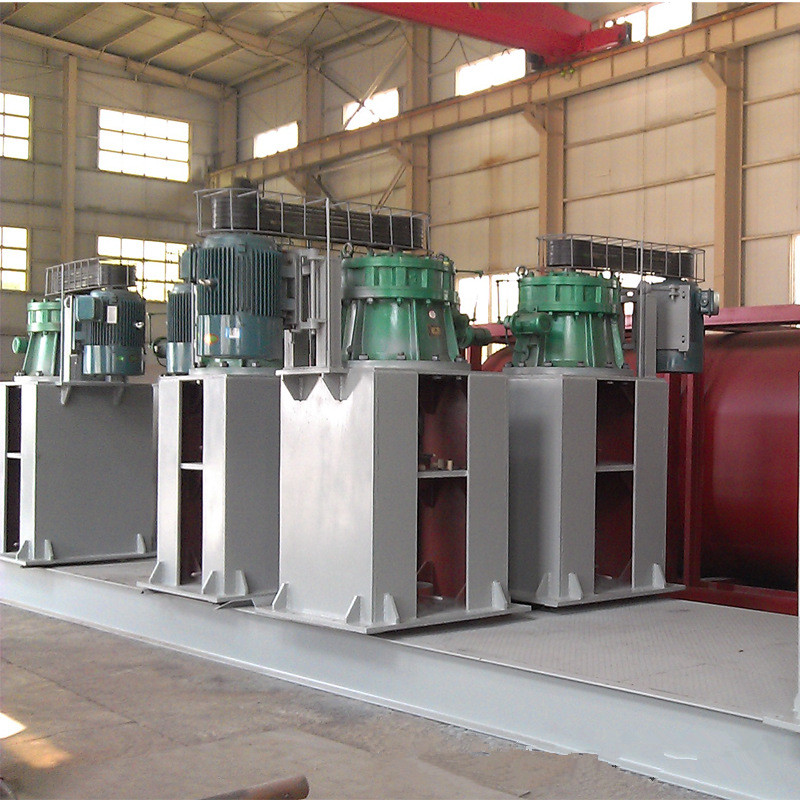 leaching tank driving part 
Leaching tank technical data: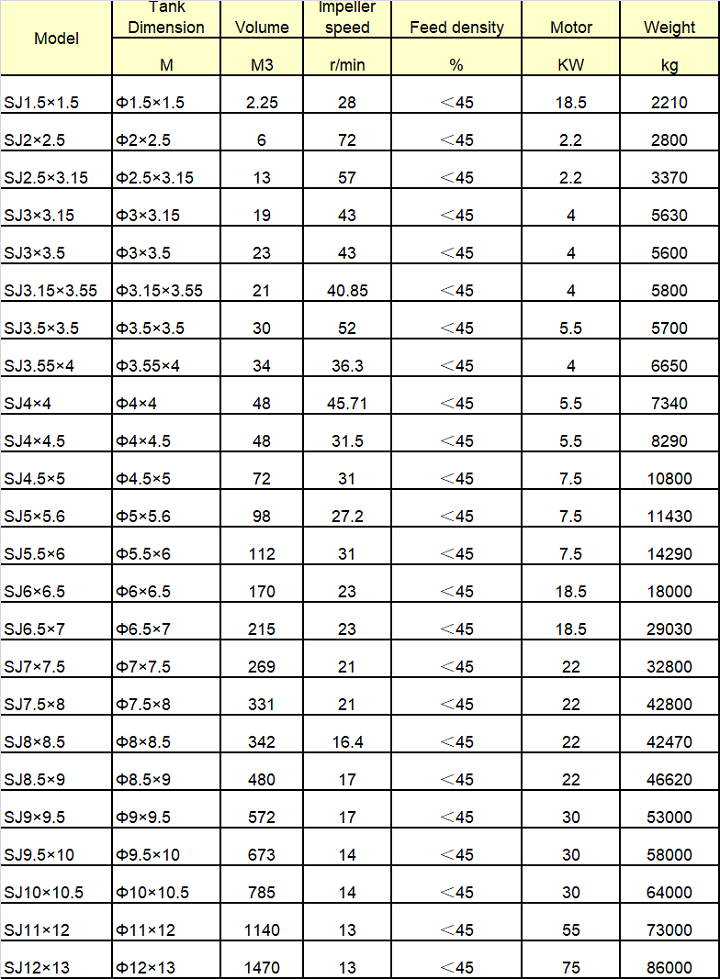 4 Carbon adsorption
Before leaching, the pulp is passed through a linear vibrating screen to ensure removal of trash materials. This is done to minimize screen blocking in the adsorption section. After ore pulp pre-screening, the pulp flows through a cascade of well mixed adsorption tanks, typically 6-8 in number. The pulp residence time is about one hour in each tank. The tanks are normally mechanically agitated and each will contain a batch of activate carbon for adsorption (generally 10-25grams of carbon per liter of pulp). The carbon size is 0.6-0.8mm. The actual gold adsorption rate could reach 95-99%.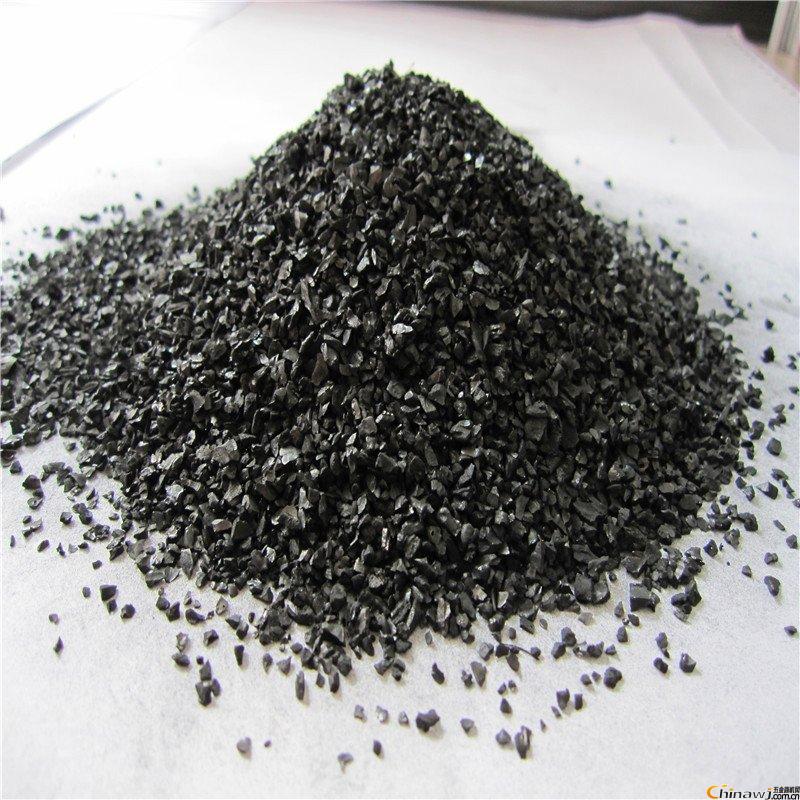 5 Desorption and electrowinning
The loaded carbon is treated by desorption and electro-winning equipment, after it, could get high grade gold mud.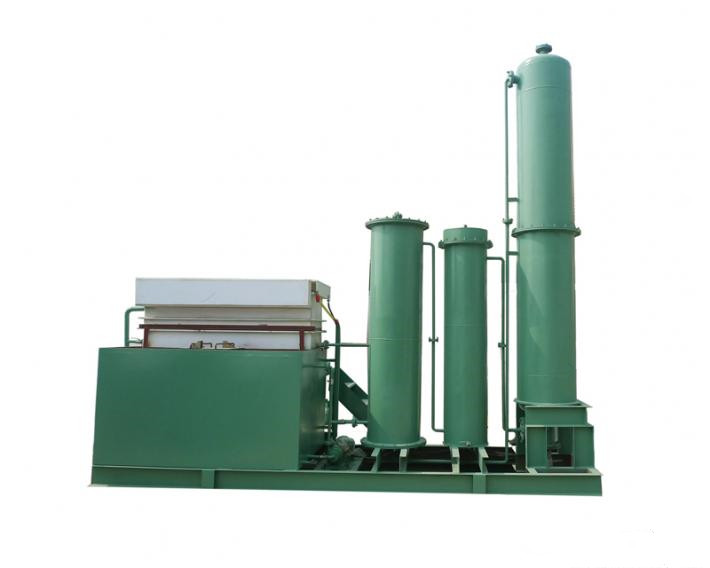 Desportion Electrolysis equipment technical data: 

6 Gold melting system
The gold mud feed into the smelting equipment, to get the final pure gold bars (>99%).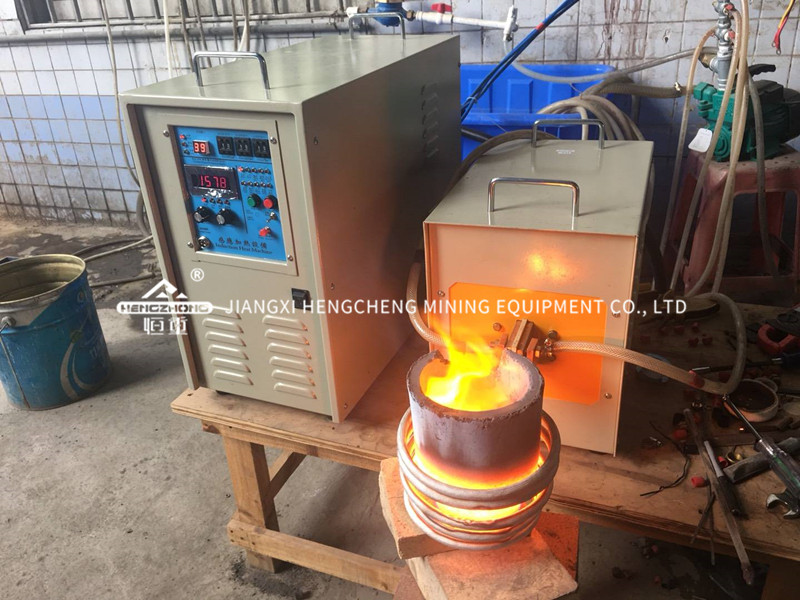 CIL plant / Gold leaching Plant  Main Equipment
  1. Feeder
  2.Jaw crusher/ cone crusher
  3.Vibrating screen
  4.Belt conveyors
  5.Ball mill
  6.Spiral classifier
  7.Hydrocyclones
  8.Thickener
  9.Leaching Tanks
  10.Electrowinning and desorption device
  11.Gold smelting furnace, etc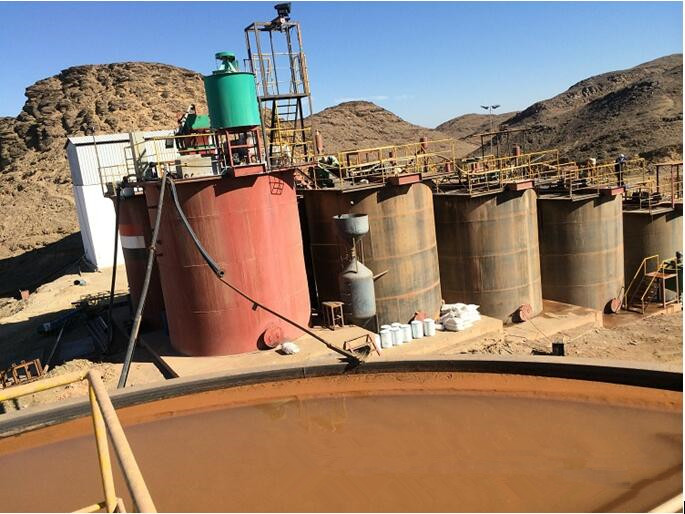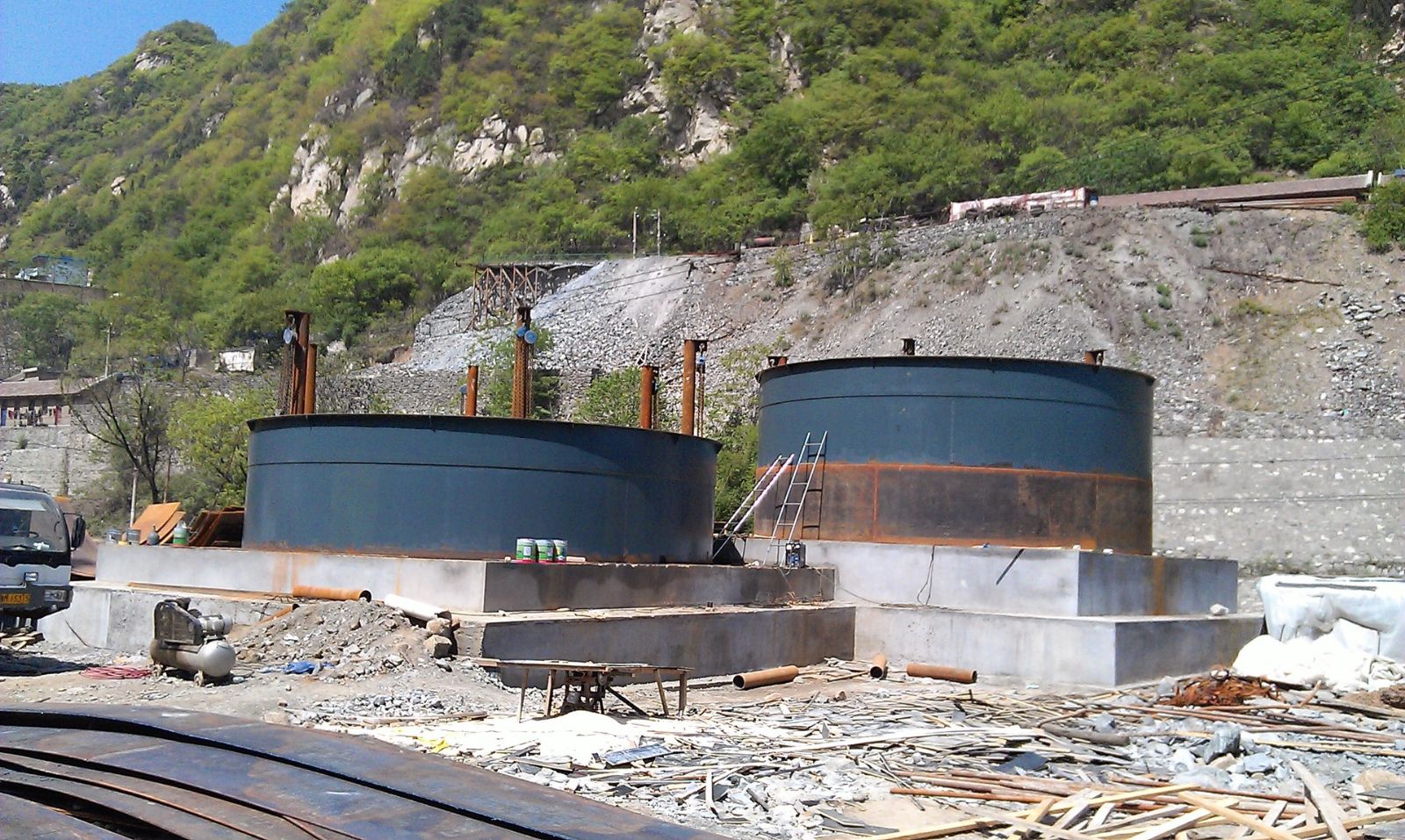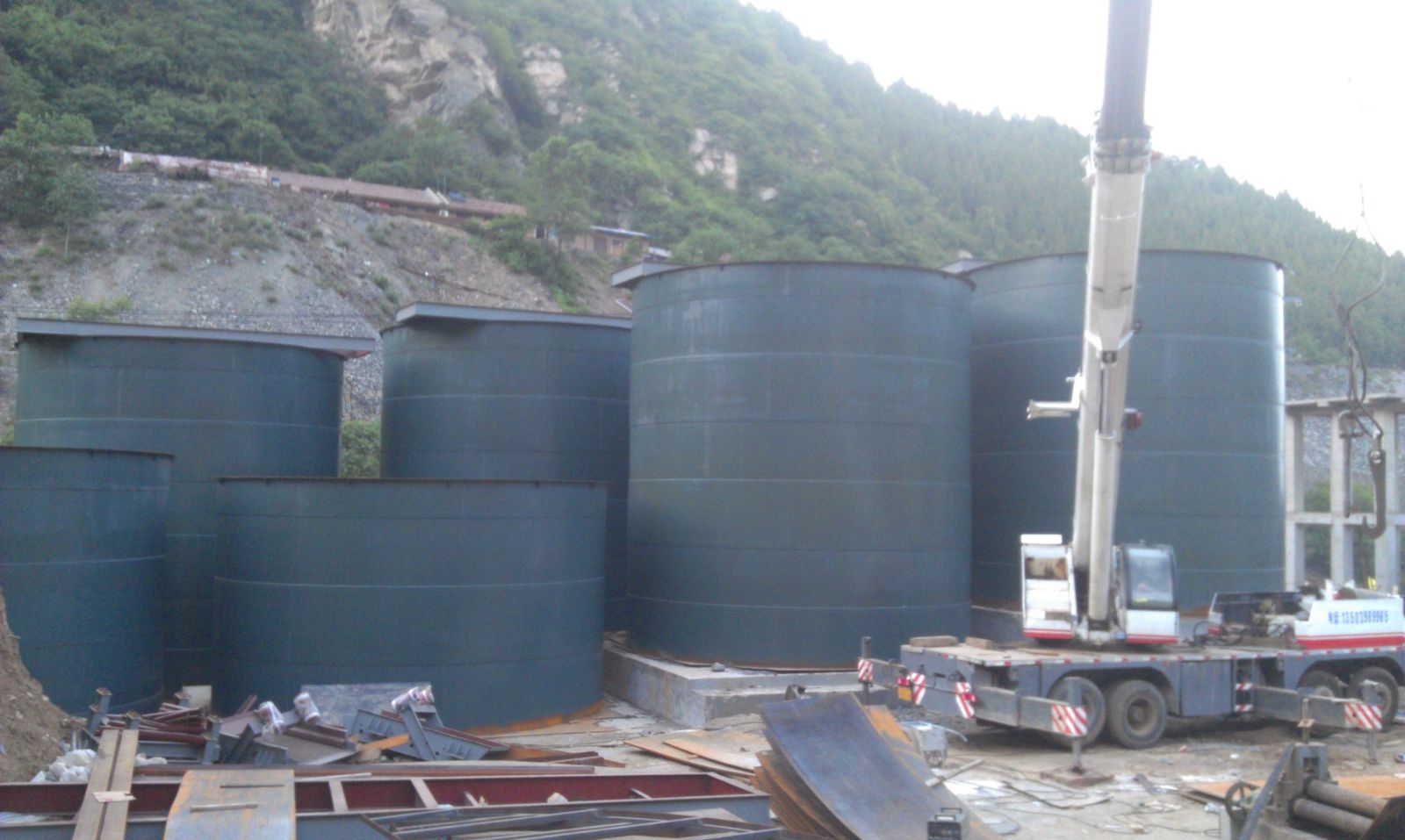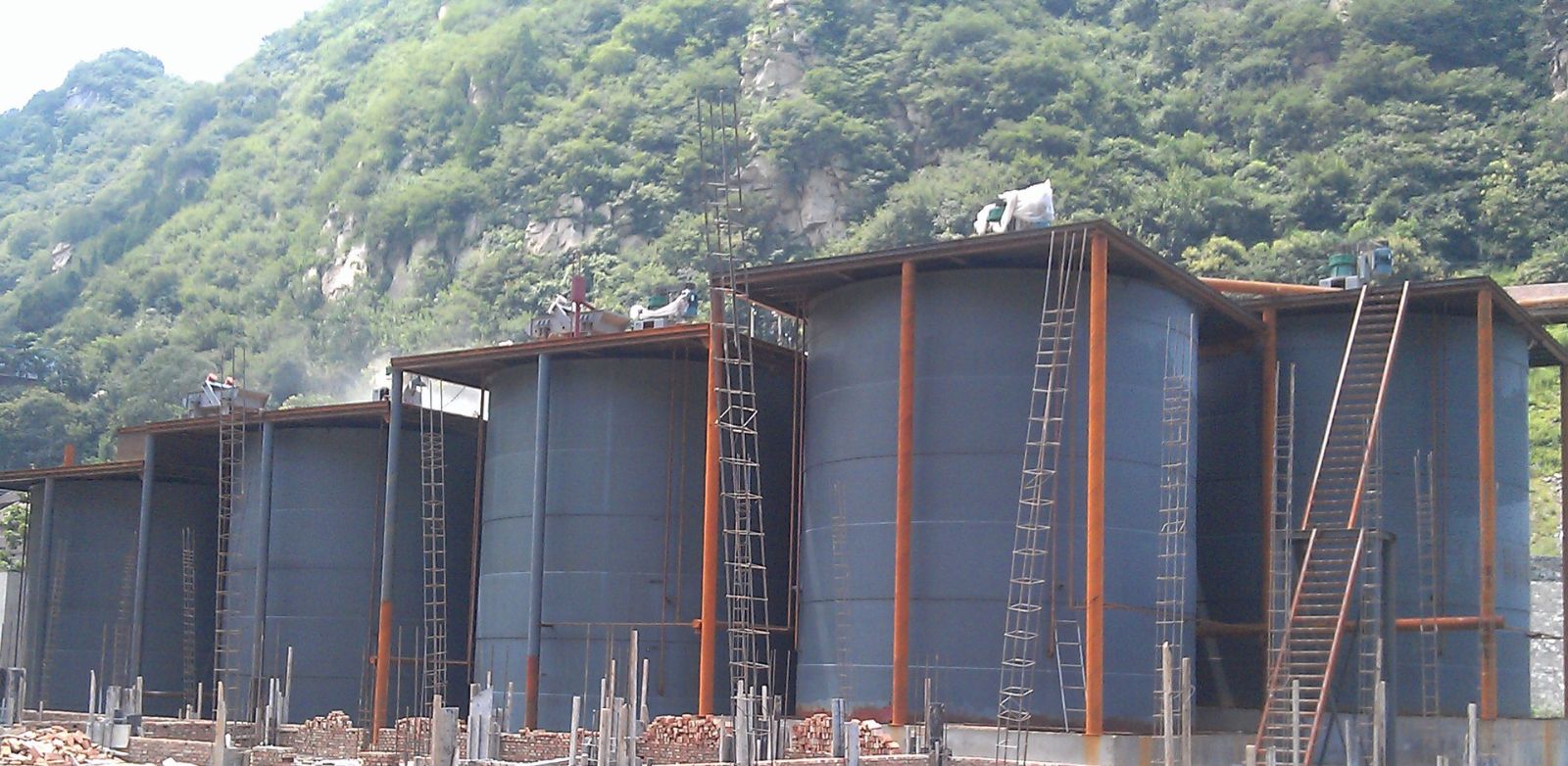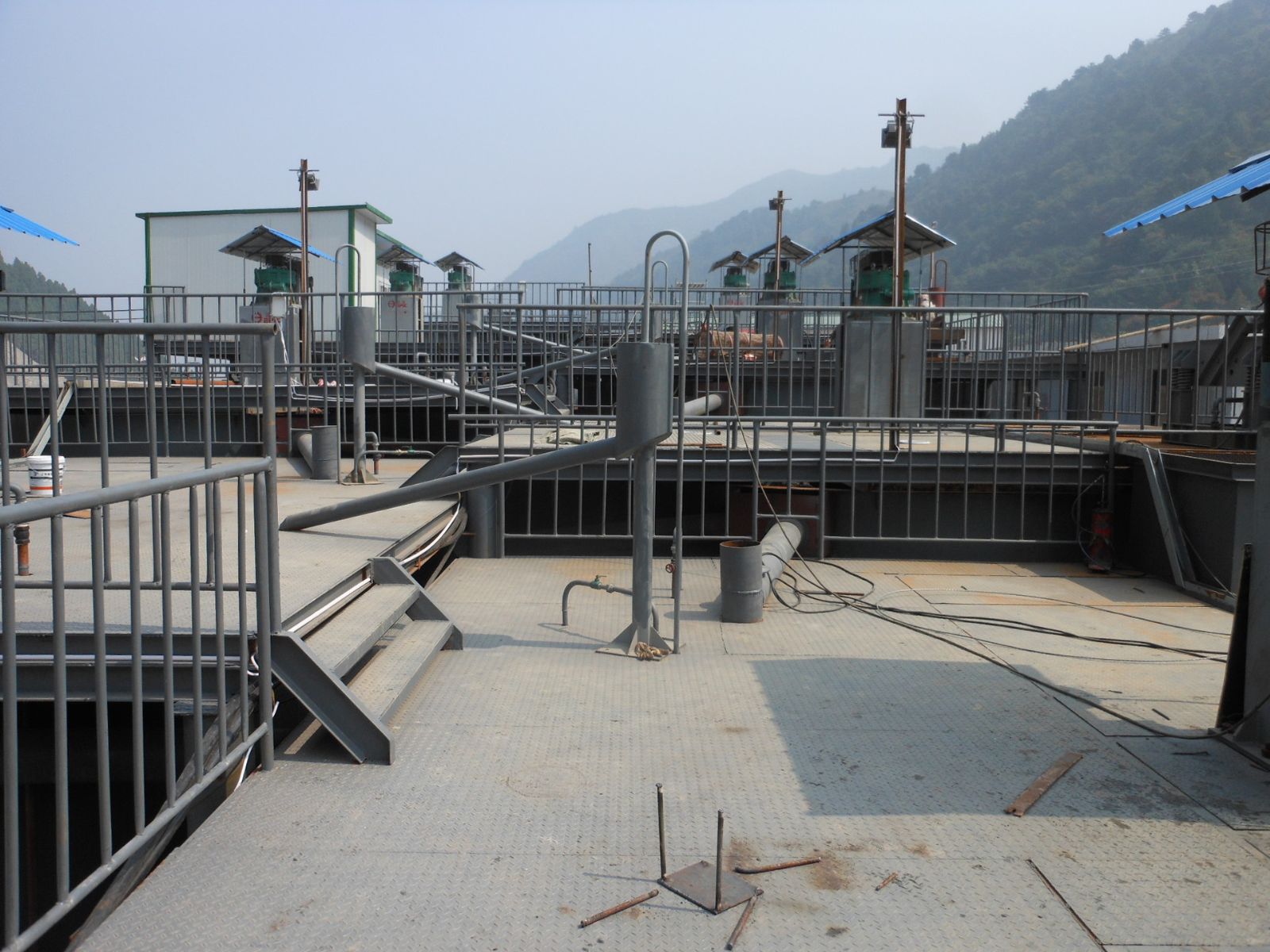 Gold CIL Plant /Gold leaching plant turnkey project contents:
1. Project engineering design
The project engineering design includes the whole beneficiation flow sheet from the beginning of raw ore pile in the plant to the tailing treatment, general layout drawing, transportation in the plant, electricity power, automation, water supply and drainage, civil construction, machinery foundation, technical economy and so on. The design drawings and documents will be sent to the buyers after the design finished.
The design only includes the beneficiation plant inside. The roads out of plant, the pipeline from the water source area to the plant, outside power system to transformer in the plant are not included. 
2.Equipment manufacture and supply
 We can supply the whole line of gold leaching plant, including:
a. crushing system
b. grinding and classification system
c. leaching system
d. desorption and electrowinning device
e. gold smelting system
Supplier will confirm the requested mining equipments for the whole plant during the project engineering design. After offer the detailed equipment list & budget to buyers for final confirmation, then seller produces the main equipments and purchases other auxiliary equipment.
3. Package and delivery
Supplier makes a classification package plan for all kinds of equipment and auxiliary materials. Then transport the goods to buyers' destination seaport safely.
4. Plant Installation
(1)Welding and installation the metal structures of the plant:
Including steel hopper, steel chute, steel platforms for operation and steel support; excluding civil engineering, steel structure platform and steel structure work of the workshop.
(2)Welding and installation the process pipelines of the plant:
Mainly including pipelines of slurry, water, gas and reagent, valves, elbows, flanges and fasteners; water pipelines excluding parts from water source to the plant, tailings pipelines excluding parts from exit of tailings pipe to tailings dam.
(3) Installation of distribution boards and operation control cabinets, laying of electric wire and cable, lighting fixtures.
If distance between switch house and plant is more than 3m, will be charged in addition. Excluding switch house, including but not limited to transformer, inlet wire, high-low voltage distribution boards in switch house.
The installation work done by seller including: installation for all kinds of main and accessory equipments of plant, plant electric fitting after transformer or generator, power distribution of equipment and lighting system, electric wire and cable, all pipelines of water supply and drainage and ore slurry, nonstandard device manufacturing on site, service platform, handrail and ladders (exclude steel construction).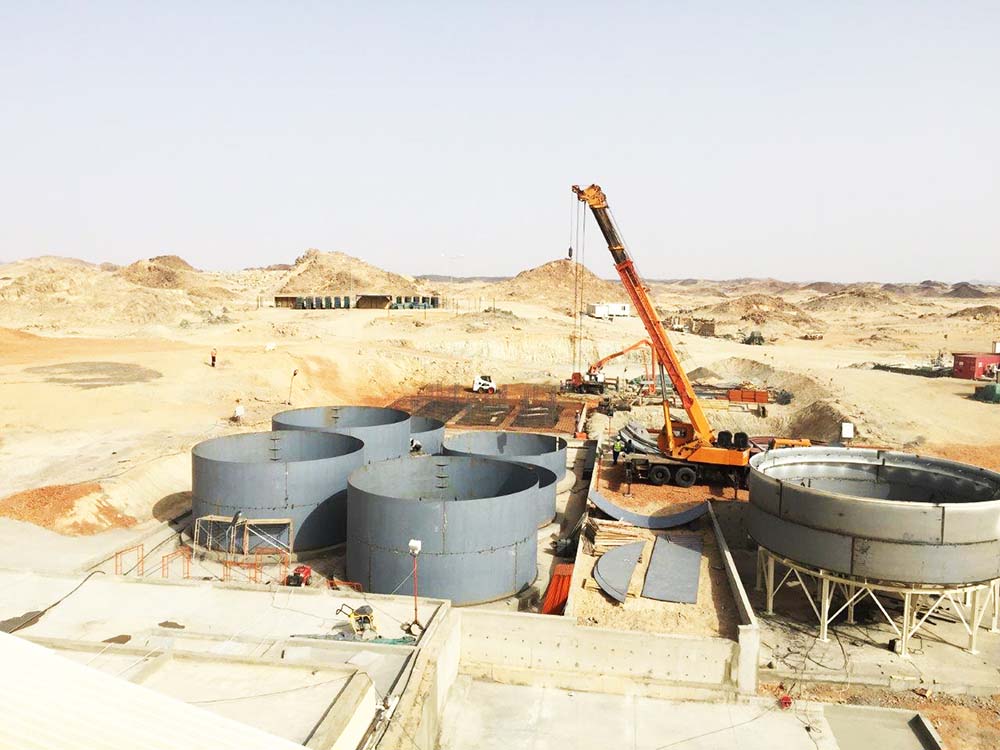 The seller provides installation instrument, offer the above kinds of installation requested materials, labors, welding rods and paints during installation. All kinds of pipelines, valves, steel materials, electricity wires, electric cables, lamps and electrical power box, switch, the power distribution cabinets are included in the installation materials.
The buyer should supply electric, crane, oxygen and ethyne during installation.
The transformer, water supply pipelines from water source place to beneficiation plant and tailings pipelines from beneficiation plant to tailing pond are out of the duty of the installation.
The installation staff according to the project schedule arrive at the site in batches.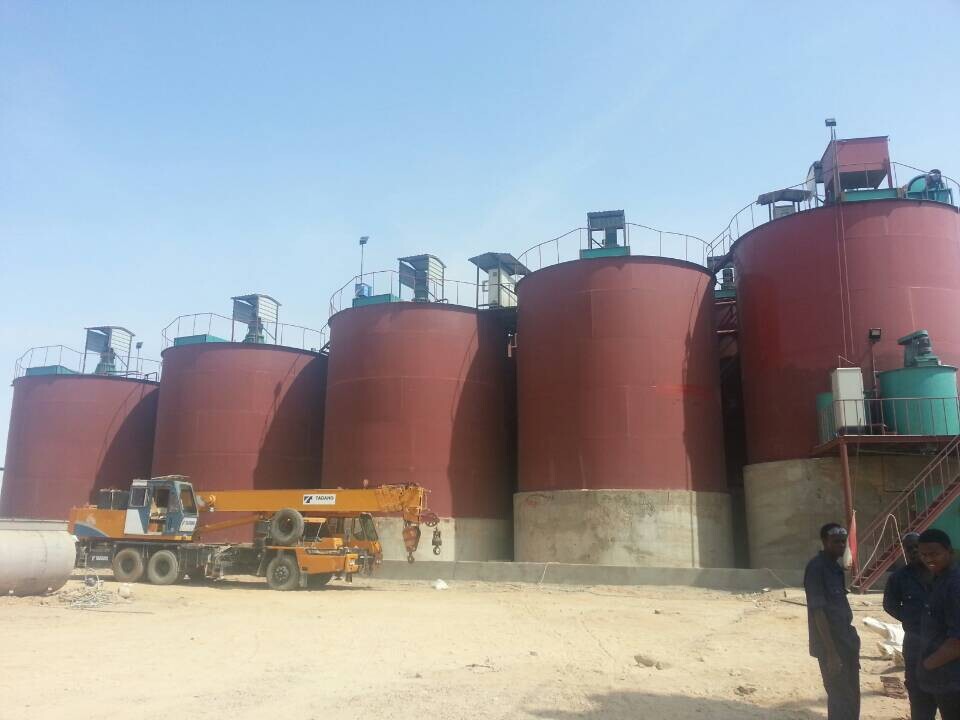 5. Commissioning
The seller will be in charge of guiding the whole beneficiation plant line machinery running without loading, and the loading trial test running to achieve the perfect status to meet the design targets and output.
The buyer will undertake the water, electric, steel balls, ore, lubrication oil and grease, cleaning instruments and so on needed during commissioning.
6. Personnel training
Seller trains the buyer's managers, technicians and operators to operate the equipments and automation system and control the processing independently, and to manage the plant, maintain the equipments and accept the training of safety knowledge; confirm the contents of the item descriptions one by one in accordance with the contract requirements of the project, transfer all the technical documents and deliver the plant to the buyer.
7. other notes
The foundation, workshop, civil construction and tailing pond will be done by the local company entrusted by the buyer, according to the drawing& design provided by the seller.
More than a gold leaching plant supplier:
At Hengcheng, we provide more than just gold leaching equipment, but constantly strive to assist you in achieving overall business excellence. This is why when you partner with Hengcheng, you don't just get a diversified product offering, but form a relationship based on product refinement, a true understanding of gold process flow sheets and field service and maintenance ---ensuring that together we will create a solution that is suited specifically to your individual needs and that will optimize your process and lower your overall operating costs.
Welcome to contact for further discussion. 
Ms Tina Xu  / Sales Manager 
Mob: 008619970910905(whatsapp)
Email: sales@oreshaker.com
Send your inquiry details in the below, Click "Submit" Now!