In general, the ore contains more weathered clay in sedimentary placer deposits or in primary deposits exposed to the surface of the earth. These clays wrap hard ore and form cementation blocks or slurries that, if not washed, can directly affect the next process step.
Jiangxi Hengcheng mining equipment Co., Ltd. of the new type of rotary scrubber washing machine is especially for gold washing and desliming. It is often responsible for the most arduous and difficult ore washing task in the alluvial gold mining, the ore washing effect not up to the standard directly affecting the gold ore mining index.
If the washing machine stops working, the whole production line will stop working, so we have to check and maintain the washing machines frequently in actual production.
The scope of inspection and maintenance is mainly the wear condition of the wear parts and the lubrication condition of the lubricating parts.
For example, the rotary scrubber washing machine to check the oil volume of reducer regularly.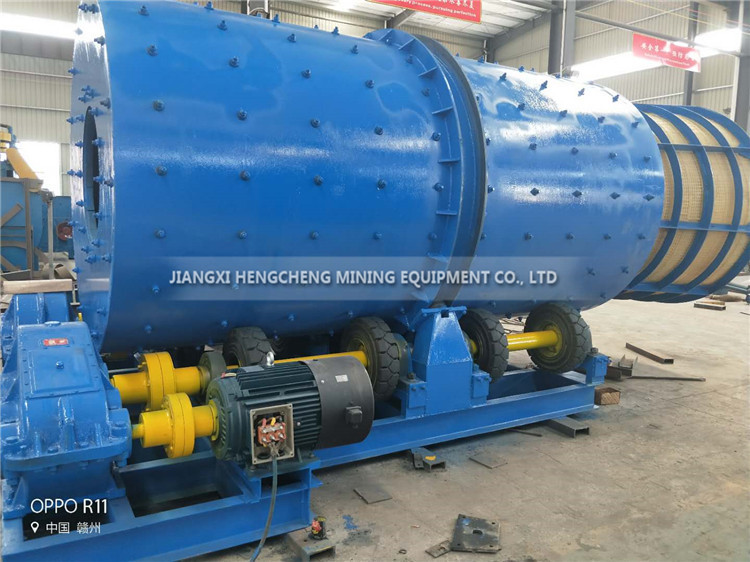 Spiral washing machine (screw washer) will need to check the propeller blade and bearing shell, often spiral vane spiral washing machine parts, one of its main role is cutting and mixing mud pie, washing ore minerals and push to discharge mouth, so every day spent in friction and wear is very serious, check the wear and tear of the blade, regular replacement of wear of scrapped the leaf can improve the work efficiency of the washing machine.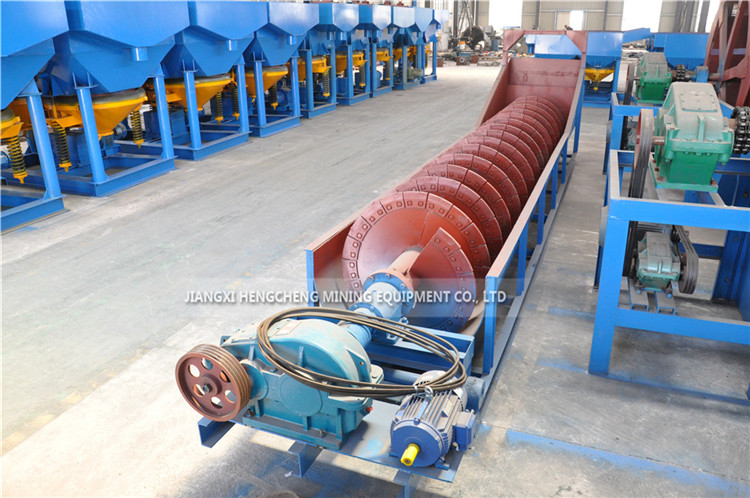 The bearing bush is also one of the wear parts of the screw washer, because it is immersed in water for a long time and bears great pressure, the wear of the bearing bush is also very serious. Timely replacement of the bearing bush with severe wear can not only improve the efficiency of the washer, but also effectively protect the tank body of the washer from damage.
In short, frequent inspection and maintenance of the ore washing machine to ensure the long-term trouble-free work of the fundamental guarantee.
Ore washing can not only improve the grade but also avoid sticky material clogging and so on in raw materials containing mud minerals. If the raw materials contain soluble useful or harmful components, ore washing should also be carried out.
Jiangxi Hengcheng mining equipment has a professional gold /tin/chrome/diamond ore washing machines and complete set of energy saving and environmental protection mineral processing plant.
For more information about the mineral processing plant or to buy gold mining equipment can call the telephone: 0086199709105  Tina Xu