---We supply full line of mining equipments and technical support

Product Description
Alluvial gold process plant > 95% Gold Recovery Ratio
Hengcheng offers turnkey solutions for Alluvial Gold Washing Plant. We are one of the leading project suppliers for Alluvial Gold Washing Plant Equipment and we work closely with our customers to fulfill their specific needs for customized package solution. Specialized in the fabrication of these machines for 20+ years and this enables us to be in a leading position in the field of Alluvial Gold Washing.
For Rock gold mining plants please go and check by here: Rock gold process plants.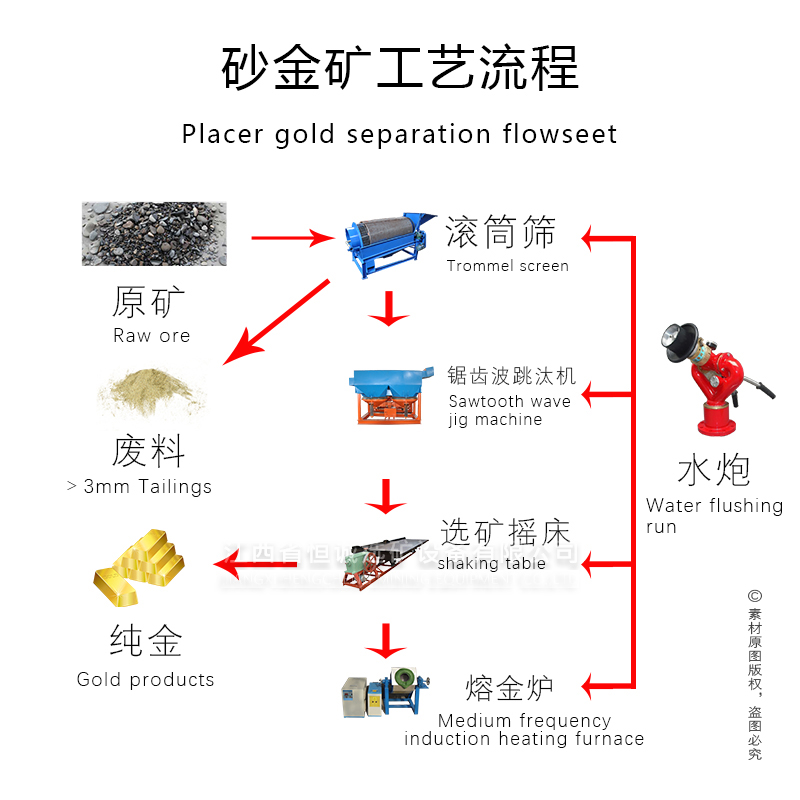 Scope of Supply
We can supply the whole line of gold washing plant, including:
1. gold trommel, vibrating screen,etc
2. jig machine
3. 6S shaking table
4. excavator / bull loader
5. melting furnace
6. water pump & diesel generator
7. electric control panel & cables
Vary capacity Processing Machinery List
GOLD WASHING PLANT Machines List

ITEM

MODEL

QTY

MOTOR (KW)

WATER (m3/h)

20TPH

Gold trommel/ GT1015

1 set

4.0

70-80.0

JT2-2

1 set

3.0

2 sets

1.1*2

50TPH

Gold trommel/ GT1545

1 set

15.0

180-200.0

Jig machine/

JT5-2

2 sets

7.5*2

6S shaking table

4 sets

1.1*4

100TPH

Gold trommel/ GT1860

1 set

22.0

420-450.0

Jig machine/

JT5-2

4 sets

7.5*4

6S shaking table

8 sets

1.1*8

 
Main machines show:
1)Trommel screen washing plant for alluvial gold mining
Gold trommel screen is a main washing & screening machine for alluvial deposit minerals, especially for those gold mine sites; our trommel machine already exported to many different countries, like Africa Ghana, Togo,  Asia Philippines, Australia. etc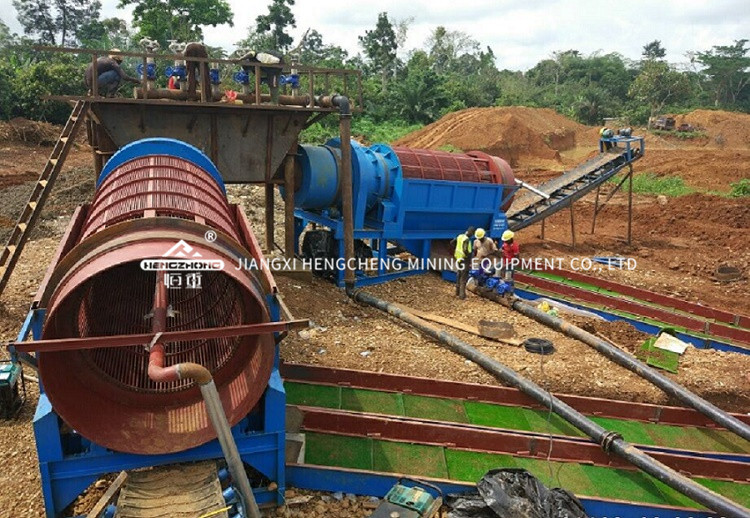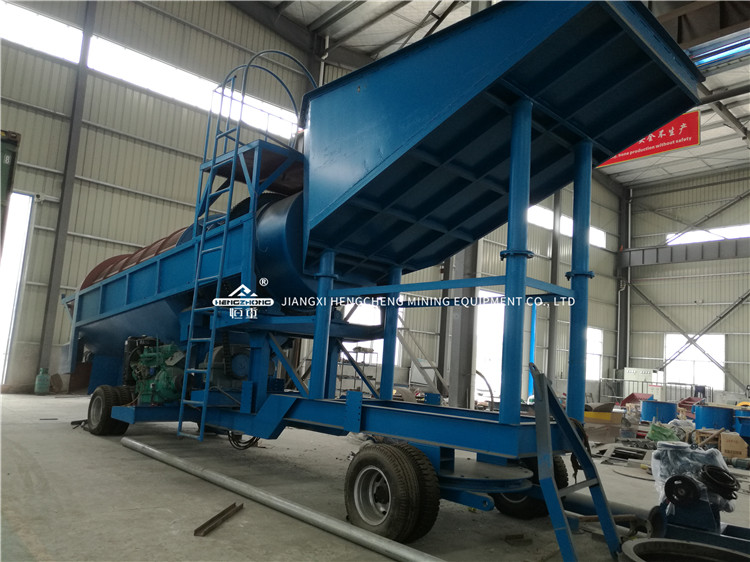 2) Jig Separator for alluvial gold mining
 Jigging machine is widely used in gravity concentration of tin, tungsten, placer gold, hematite ore, manganese, titanium, antimony, lead, tantalum, niobium and other minerals.Jigging machine belongs to gravity-based equipments, which can separate mineral based on differing of specific gravity.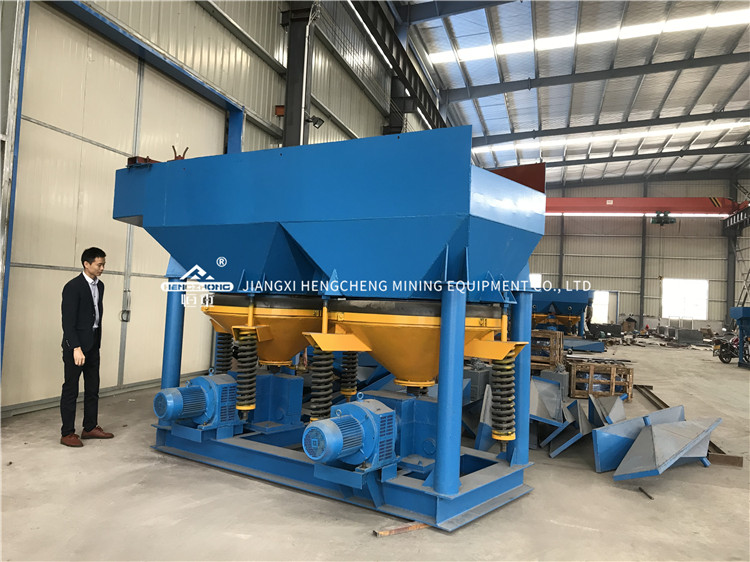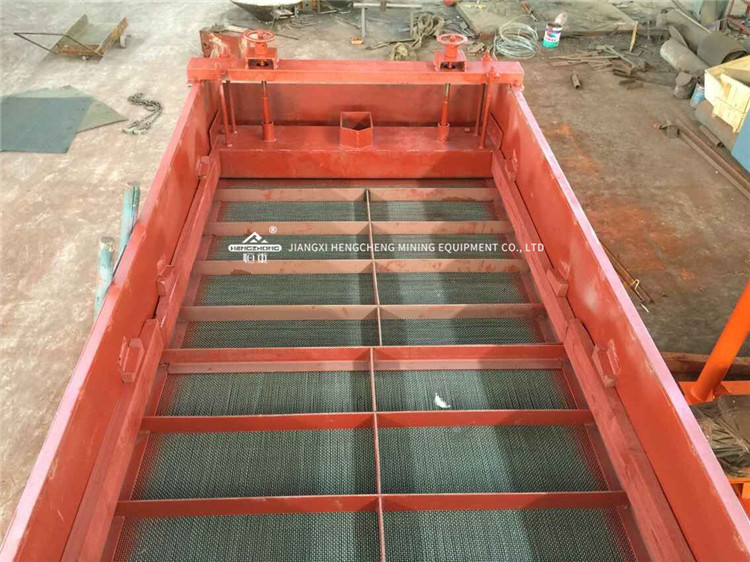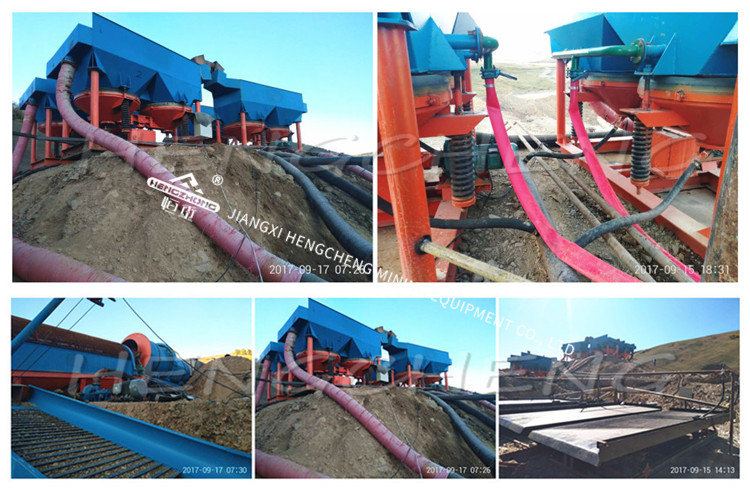 3) 6s shaker table in gold processing
Shaking table (shake table) is one of the important dressing equipment depending on the gravity. It is widely used in selection of Tin, tungsten, gold, silver, lead, zinc, tantalum, niobium, iron, manganese, ferrotitanium and coal.
Shaker Tables are designed to wet gravity-based separation of minerals and other granular materials. 
There are many applications where the concentrating table is of particular value and cannot be equaled for economical and efficient performance. They are effective in processing precious and base metal, rare metal and non-metallic minerals.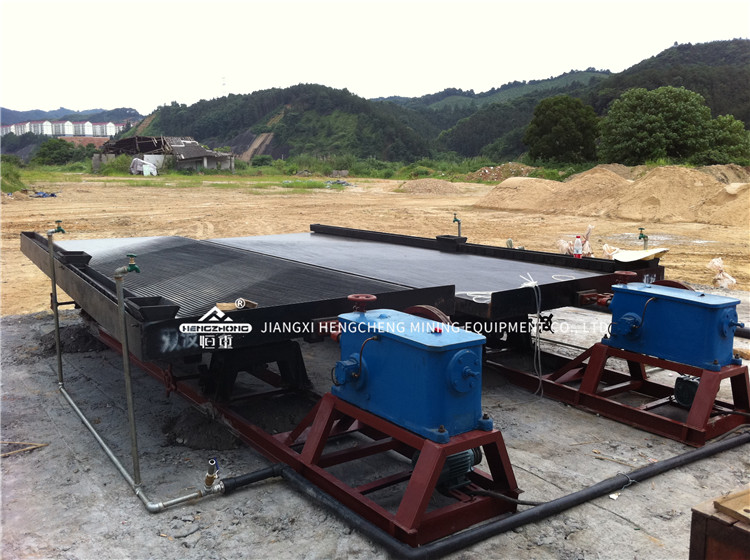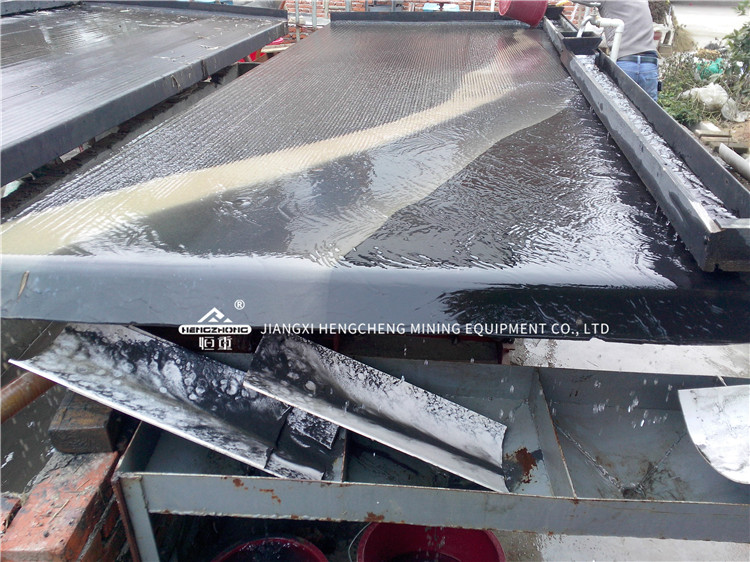 8) small melting furnace for gold bar

Mainly suit for copper, gold, sliver etc metallic metals melting. Melting amount is 1-3KG, and melting time just need 3-6 mins.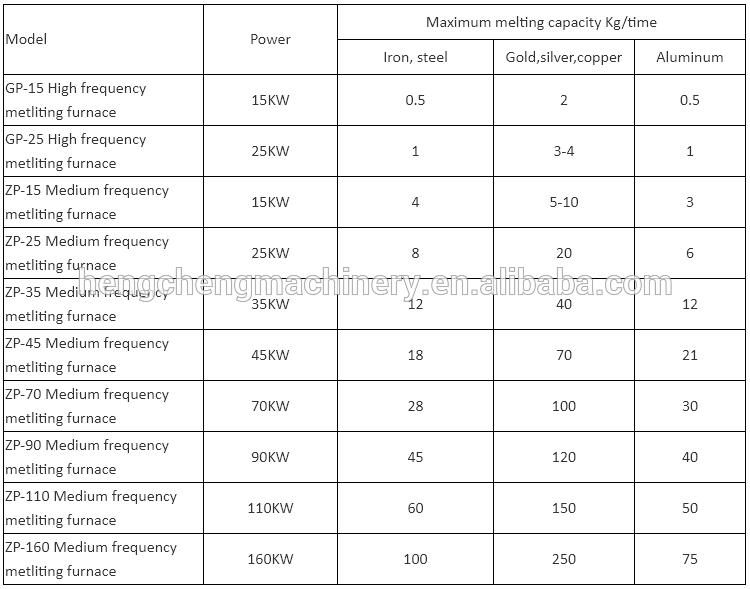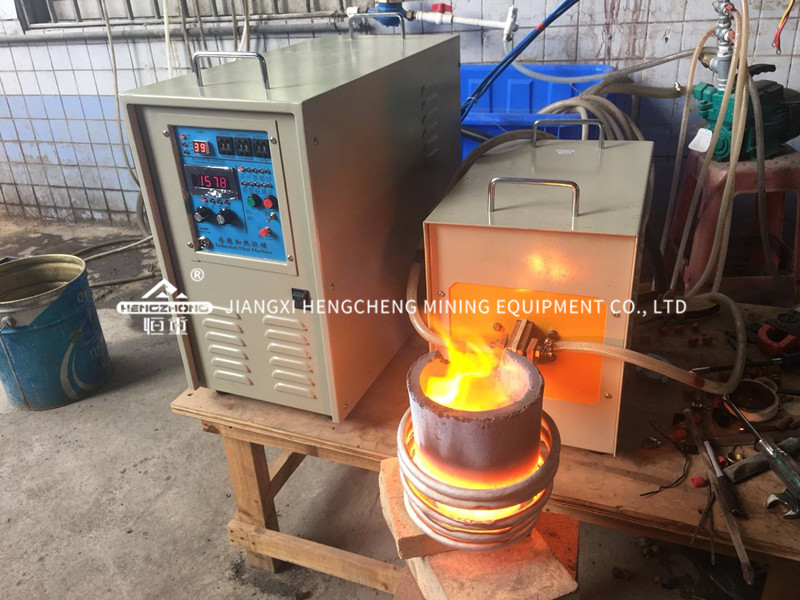 Packaging & Shipping
1. All the goods will be delivered in 10-20 days after receving payment.
2. The machine will be packed in export container.
3. Motors and small parts will be packed in new strong wooden cases that suitable for long distance ocean transportation.
4. We promise that your goods will be shipped to destination timely and safely.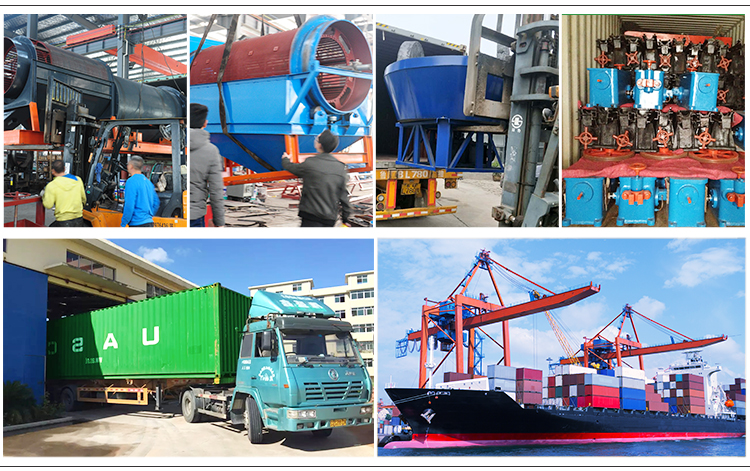 Why choose us
1. We are Manufacturer  (Not Dealer):
All machineries from Jiangxi Hengcheng Mining Equipment Company are made by ourselves, with lower price, good quality and assured full after service. The quality guarantee is 12 months after finishing the trial run of machines which has been shipped to the buyer side. If any part (excluding easily damaging parts) is found defective in quality within warranty period, we would like to replace it for free. After warranty, spare parts can be replaced based on favorable price.
2. Training & Service:
We provide you with the prophase plan, process flow design and manufacture equipment according to your special demand.

Send technicians to the jobsite for guiding the installation and adjustment, training operators and finishing the check and accept together with you.

We always keep certain inventory level of spare parts, which means the replacements can be shipped to you right away.
3. We'd like to recommend a suitable model for you and send you a best quotation. So please give us some more information about your requirement in your enquiry.
What is the type and size of raw material?
What is required size of final product(mm)?
What is the capacity do you need per hour?
Service Contact