---We supply full line of mining equipments and technical support

Product Description
Hengcheng offers turnkey solutions for Rock/Alluvial Gold Processing Plant. We are one of the leading project suppliers for Rock/Alluvial Gold Processing Equipment and we work closely with our customers to fulfill their specific needs for customized package solution. 
Specialized in the fabrication of these machines for 20 years and this enables us to be in a leading position in the field of Rock /AlluvialGold Processing/Mining.
For Alluvial gold mining plants please go and check by here: Alluvial gold process.
The gold process equipment working video please check as :
:https://www.youtube.com/watch?v=8TguljKNVYk&feature=youtu.be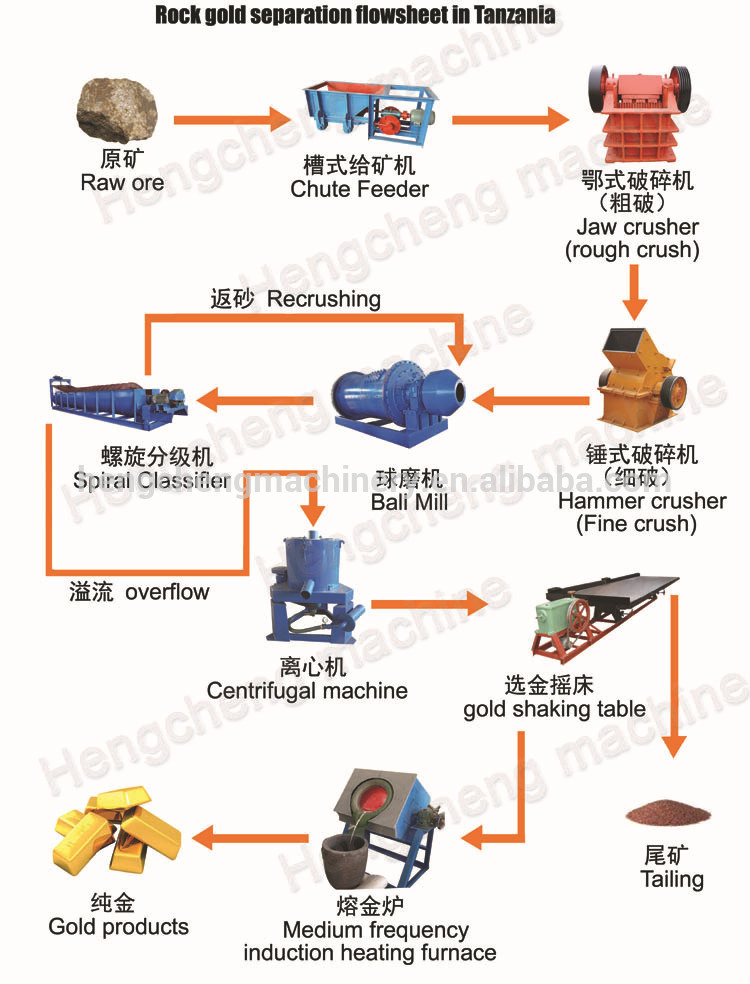 We can supply the whole line of Rock gold gravity processing plant, including:

1. Crushing system (jaw crusher /  hammer crusher )
2. Grinding and classification system (ball mill / spiral classifier/ hydrocyclone)
3. Separation Machines Gold concentrator / Jig Machine / spiral chute
4. Benefication 6S gold shaking table
5. Feeder & conveyors 
7.Water pump & diesel generator
8. Electric control panel & cables
9. Steel plates/pipes,etc
Main machines show:

1)Coarse crushing machine jaw crusher for gold
Jaw Crusher is preferable to be selected as primary machine for various materials with compressive strength up to 320MPa.A jaw or toggle crusher consists of a set of vertical jaws, one jaw being fixed and the other being moved back and forth relative to it by a cam or pitman mechanism.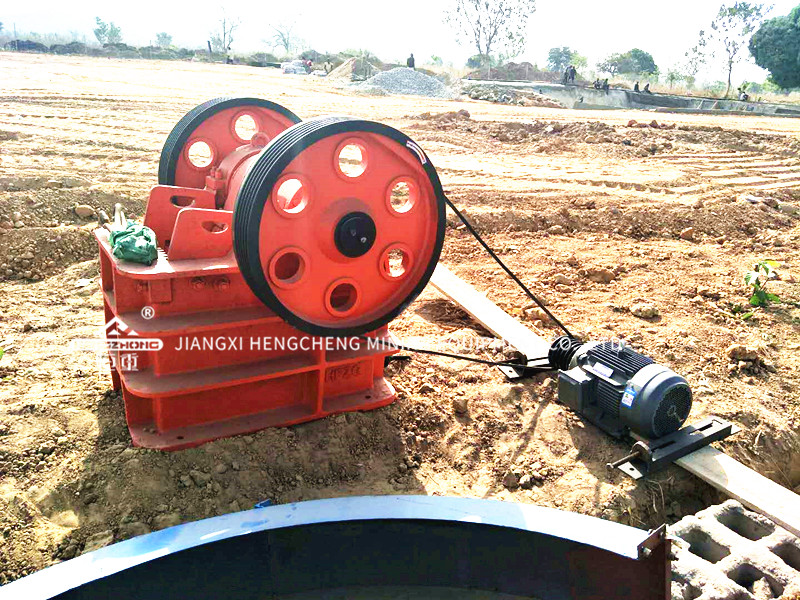 2) Secondary crushing machine hammer crusher
Material from the upper mouth to feed into the machine, hit, impact, shear, abrasive and high-speed movement of the hammer and smash. 


In the lower part of the rotor, with sieve, sieve size of the crushed material is less than the grain size is discharged through the sieve, sieve size larger than the coarse fraction retained on the sieve and grinding continued to hit the hammer, and finally discharged through the sieve outside the machine.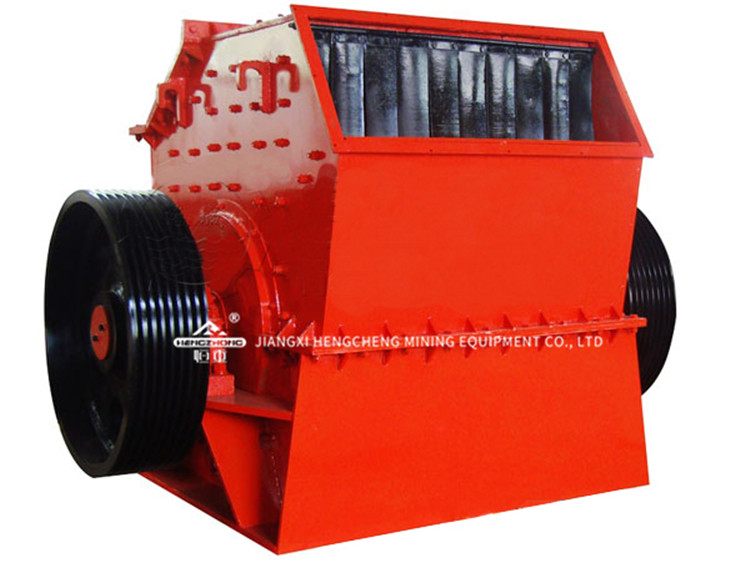 3)rock gold mining equipment grinding machine ball mill
A ball mill is a type of grinder used to grind the crushed materials which including cement,silicate, new-type building material, refractory material, fertilizer, ore dressing of ferrous metal and non-ferrous metal, glass ceramics. etc  into extremely fine powder.
The ball mill is a horizontal rotating device transmitted by the outter gear. The materials are fed into the grinding chamber through the quill shaft uniformly. There are ladder liner and ripple liner and different size of steel balls in the chamber. The centrifugal force caused by rotation of barrel brings the steel balls to a certain height and impact and grind the materials. The ground materials are discharged through the discharging board, then the grinding process is finished.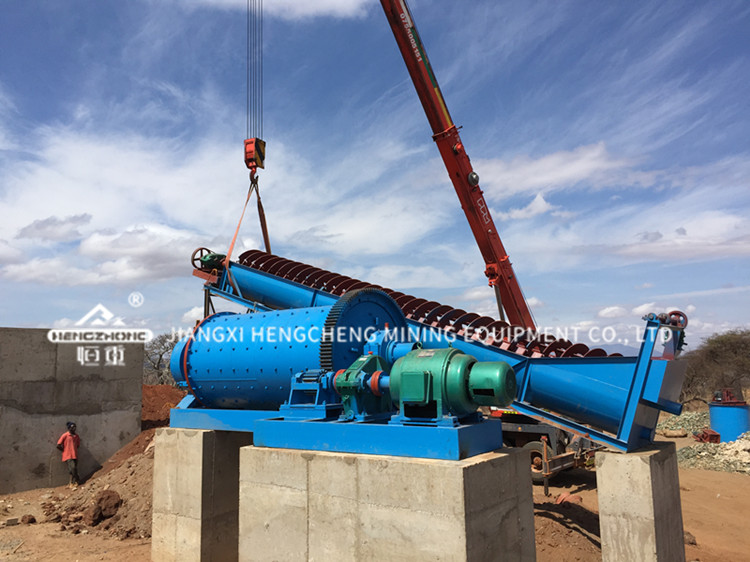 4)Rock gold mining equipment high weir spiral classifier
Spiral classifiers mainly include four types. They are high weir type single spiral classifier, high weir type double spiral classifier, immersed type single spiral classifier and immerse type double spiral classifier.
A spiral classifier is composed of a transmission device, spirals, tank, elevator mechanism, a bottom support (bearing bush) and a discharging valve.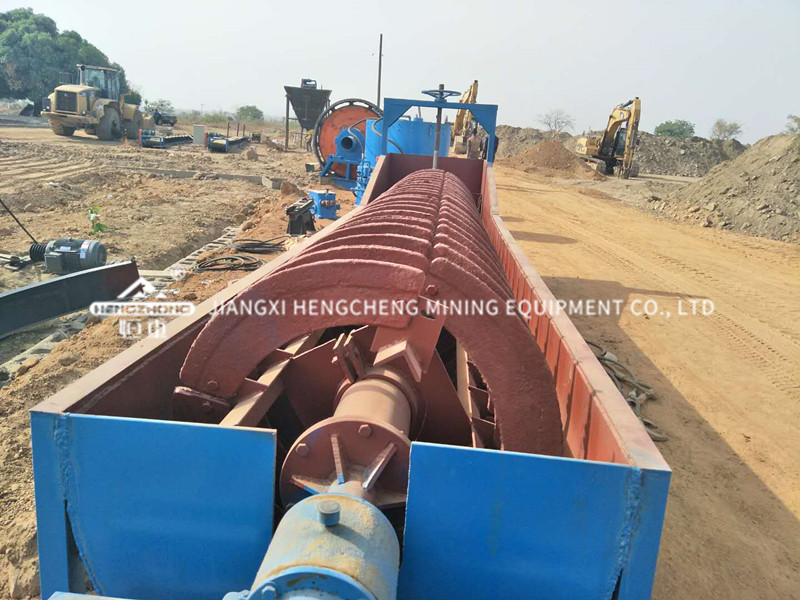 6) Gold centrifugal concentrator for rock gold processing  
Centrifugal Concentrator is kind of centrifugal concentration equipment. It can be used not only for placer gold mining, but also for hard rock mining to recover the natural gold, replacing amalgamation. It is also used to recover gold from the old tailings.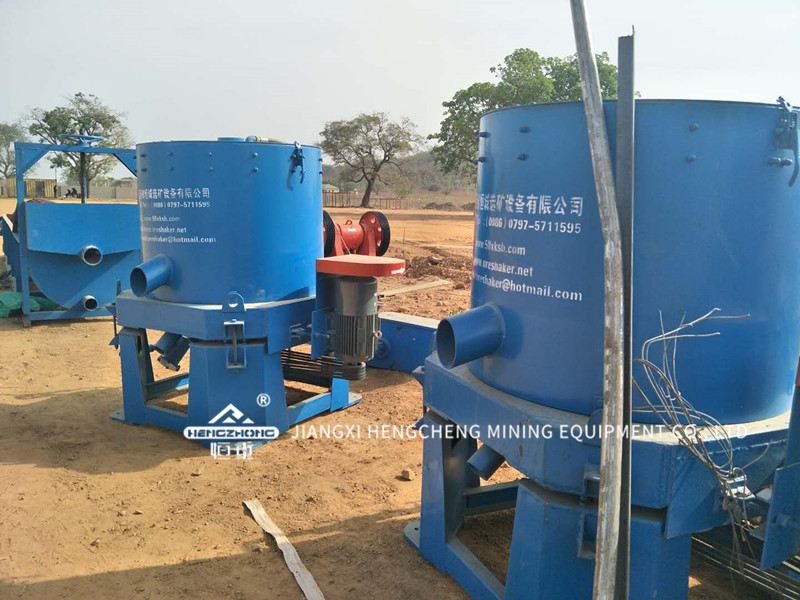 7) 6s shaker table for gold processing
Shaking table (shake table) is one of the important dressing equipment depending on the gravity. It is widely used in selection of Tin, tungsten, gold, silver, lead, zinc, tantalum, niobium, iron, manganese, ferrotitanium and coal.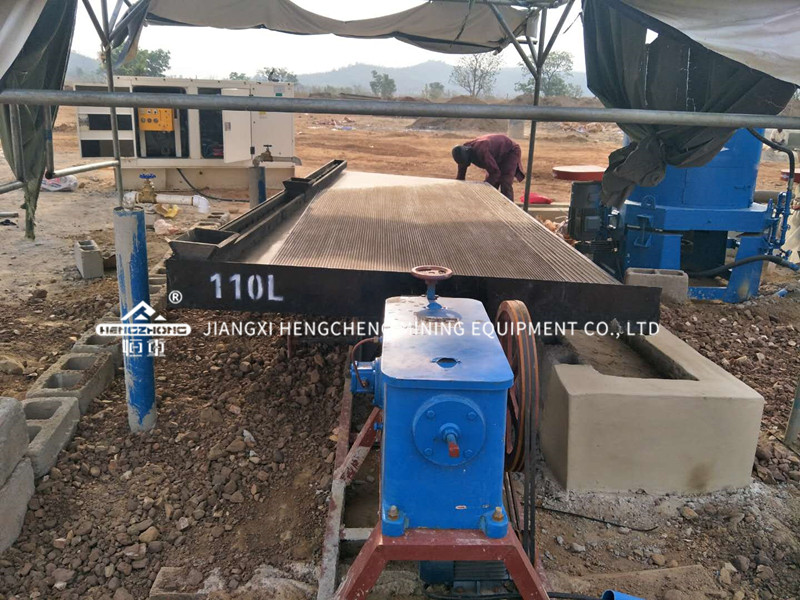 8) small melting furnace for gold bar
Our company could supply different kinds of melting furnace for varied metals. Power use imported IGBT power devices which is more integrated and smaller size, efficient power output could reach above 90%. More energy saving, 40% lower than traditional model.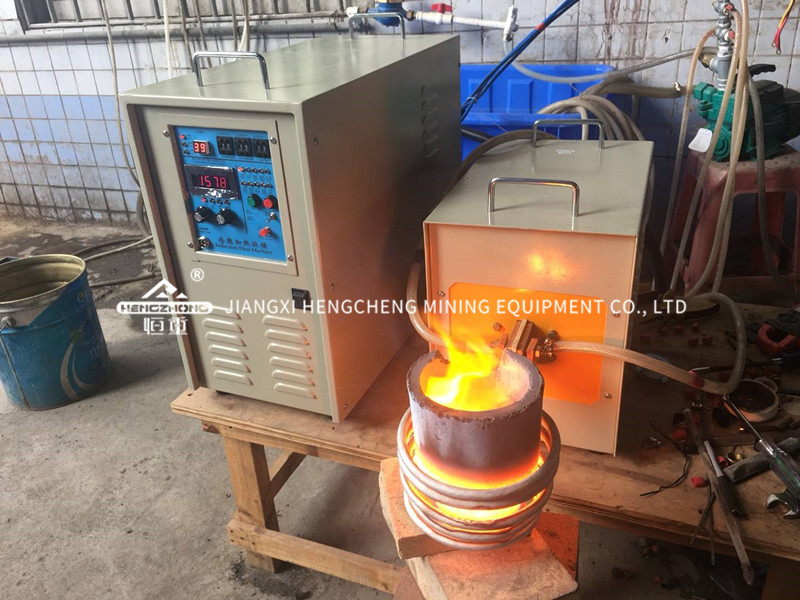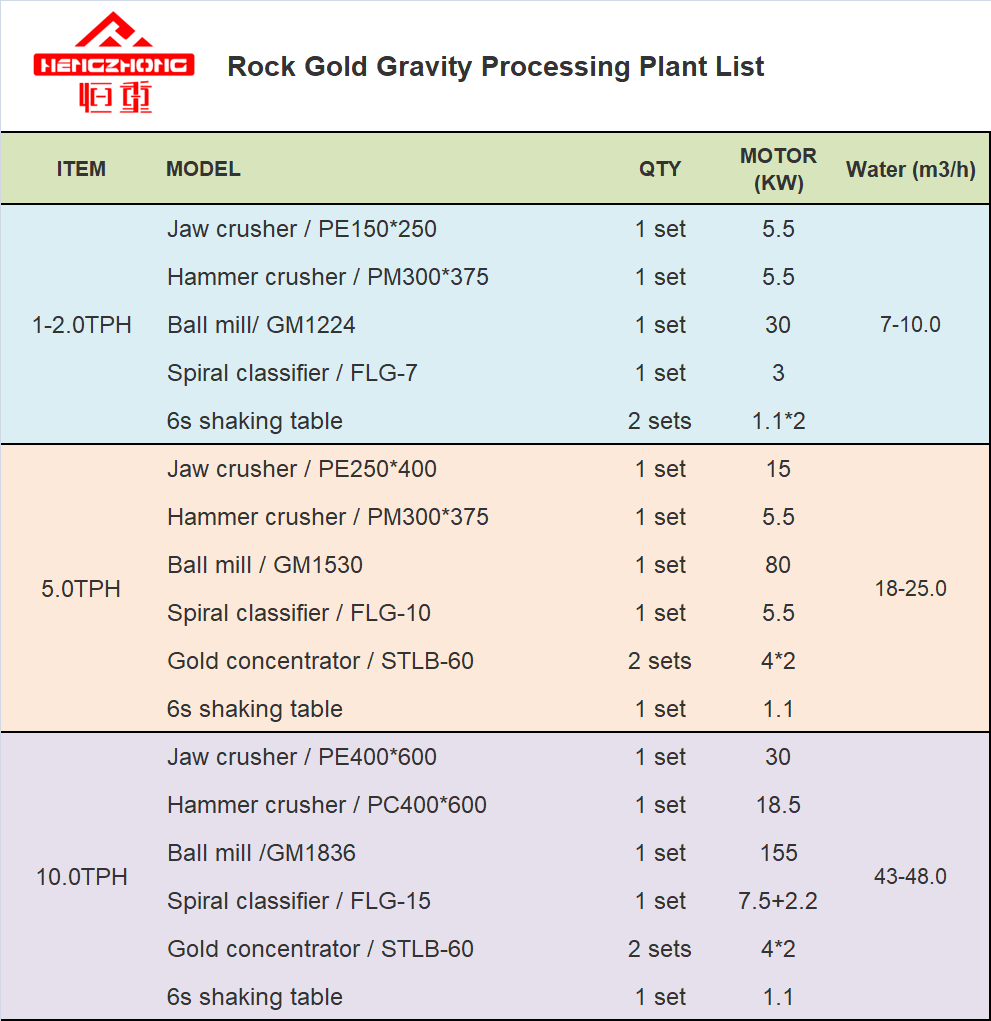 Packaging & Shipping
Export standard container 20GP or 40GP,40HQ,FR container,In bulk,the spare parts in wooden case.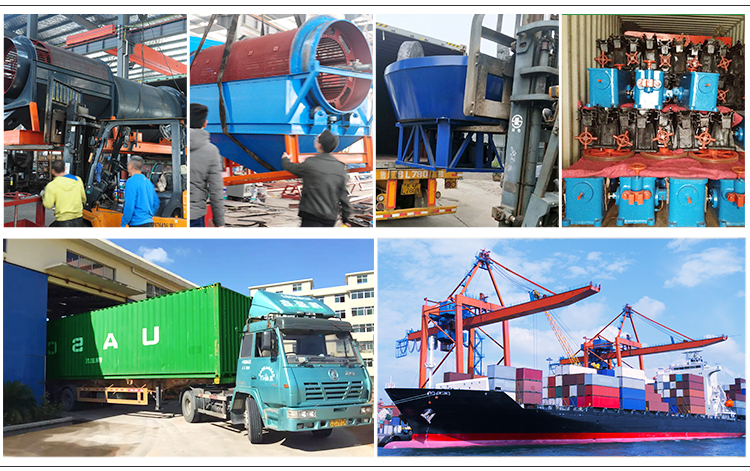 Why choose us
1. We are Manufacturer  (Not Dealer):
All machineries from Jiangxi Hengcheng Mining Equipment Company are made by ourselves, with lower price, good quality and assured full after service. The quality guarantee is 12 months after finishing the trial run of machines which has been shipped to the buyer side. If any part (excluding easily damaging parts) is found defective in quality within warranty period, we would like to replace it for free. After warranty, spare parts can be replaced based on favorable price.
2. Training & Service:
We provide you with the prophase plan, process flow design and manufacture equipment according to your special demand.
Send technicians to the jobsite for guiding the installation and adjustment, training operators and finishing the check and accept together with you.
We always keep certain inventory level of spare parts, which means the replacements can be shipped to you right away.
3. We'd like to recommend a suitable model for you and send you a best quotation. So please give us some more information about your requirement in your enquiry.
What is the type and size of raw material?
What is required size of final product(mm)?
What is the capacity do you need per hour?
Contact Us
Ms Tina Xu / Sales Manager 
Mob: 008619970910905(whatsapp)
Email: sales@oreshaker.com
Send your inquiry details in the below, Click "Submit" Now!