---We supply full line of mining equipment and technical support
General description
What is Froth Flotation?
Froth flotation is a process for separating minerals from gangue by taking advantage of differences in their hydrophobicity. Hydrophobicity differences between valuable minerals and waste gangue are increased through the use of surfactants and wetting agents. The selective separation of the minerals makes processing complex (that is, mixed) ores economically feasible. The flotation process is used for the separation of a large range of sulfides, carbonates and oxides prior to further refinement. Phosphates and coal are also upgraded (purified) by flotation technology.
Flotation is undoubtedly the most important and versatile mineral processing technique and its application is being expanded to treat greater tonnages and to cover new areas. In flotation cell concentration, the mineral is usually transferred to the froth, or float fraction, leaving the gangue in the pulp or tailing.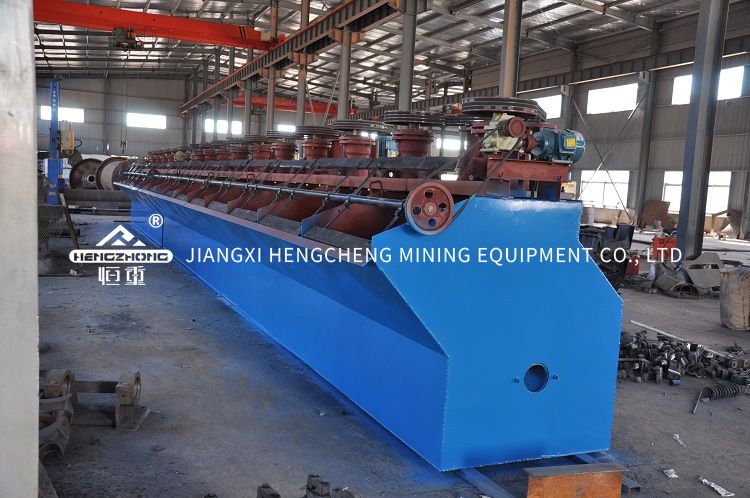 Features
1. Large self suction capacity, lower power consumption
2. Have the capacity to suck air and slurry
3. Lower rotational speed of impeller, long service time
4.Slurry in flotation cell cycled up and down in fixed way, which is favorable to the suspension of coarse particles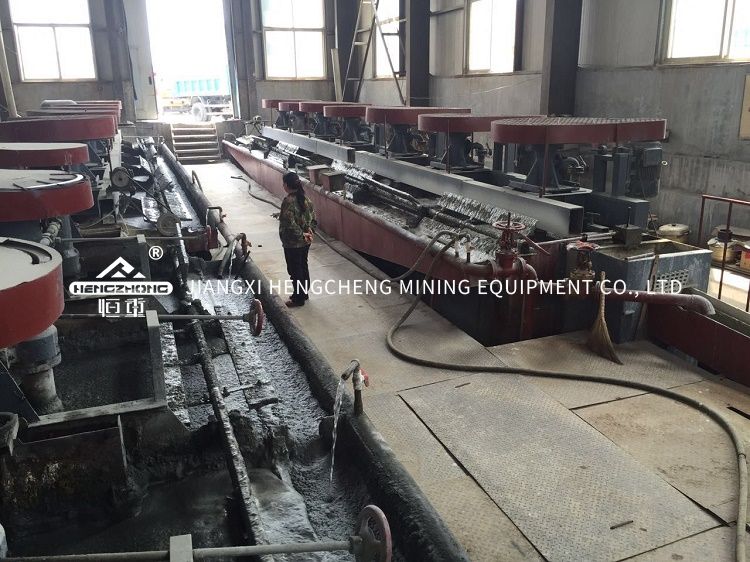 Application
Flotation is a selective process and can be used to achieve specific separations from complex ores such as lead-zinc, copper-zinc, etc. Initially developed to treat the sulphides of copper, lead, and zinc, the field of flotation has now expanded to include the oxidized minerals, non-metallic ores and fine coal.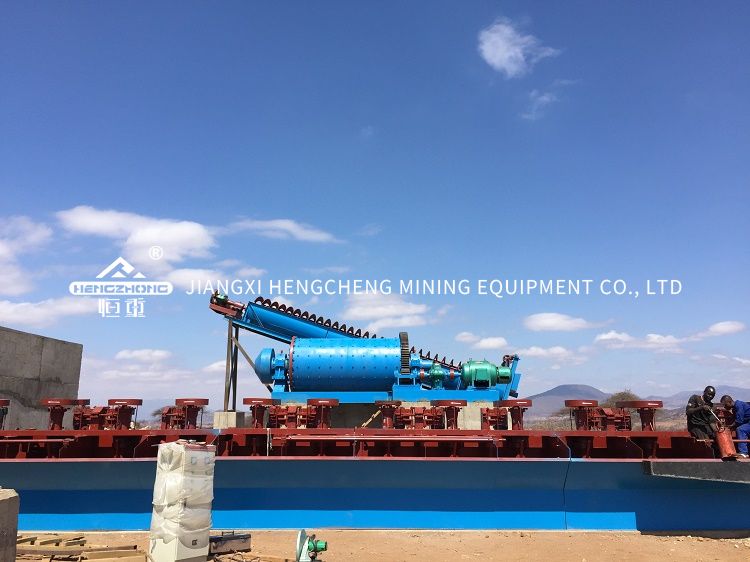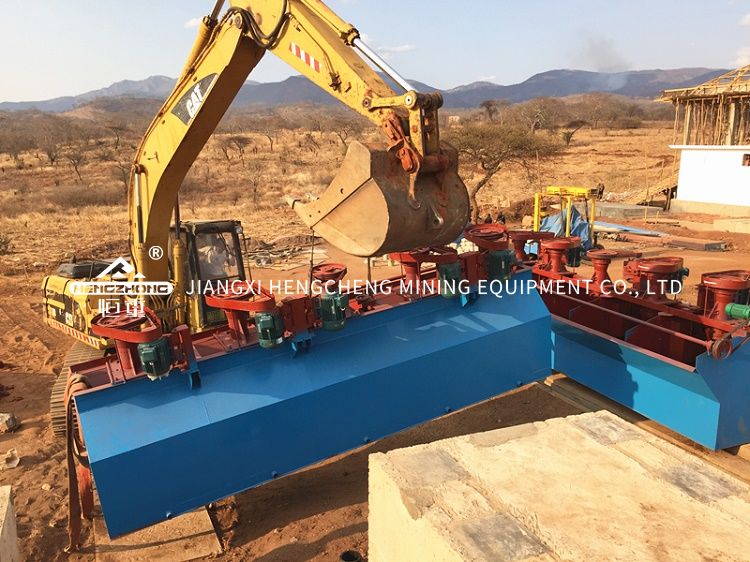 Packaging & Shipping
All the packing methods are accordance with the international export standard:container 20GP or 40GP,40HQ,FR container,In bulk,the spare parts in wooden case.
All the goods will be delivered in 10-20 days after payment.
Why choose us
1. We are Manufacturer  (Not Dealer):
All machineries from Jiangxi Hengcheng Mining Equipment Company are made by ourselves, with lower price, good quality and assured full after service. The quality guarantee is 12 months after finishing the trial run of machines which has been shipped to the buyer side. If any part (excluding easily damaging parts) is found defective in quality within warranty period, we would like to replace it for free. After warranty, spare parts can be replaced based on favorable price.
2. Training & Service:
We provide you with the prophase plan, process flow design and manufacture equipment according to your special demand.

Send technicians to the jobsite for guiding the installation and adjustment, training operators and finishing the check and accept together with you.

We always keep certain inventory level of spare parts, which means the replacements can be shipped to you right away.
3. We'd like to recommend a suitable model for you and send you a best quotation. So please give us some more information about your requirement in your enquiry.
What is the type and size of raw material?

What is required size of final product(mm)?

What is the capacity do you need per hour?
Company Information
Jiangxi Hengcheng Mining Equipment Company is specialized in manufacturing various kinds of mining equipment. We have served the mineral processing industry as an excellent mineral processing equipment manufacturer for over 20 years.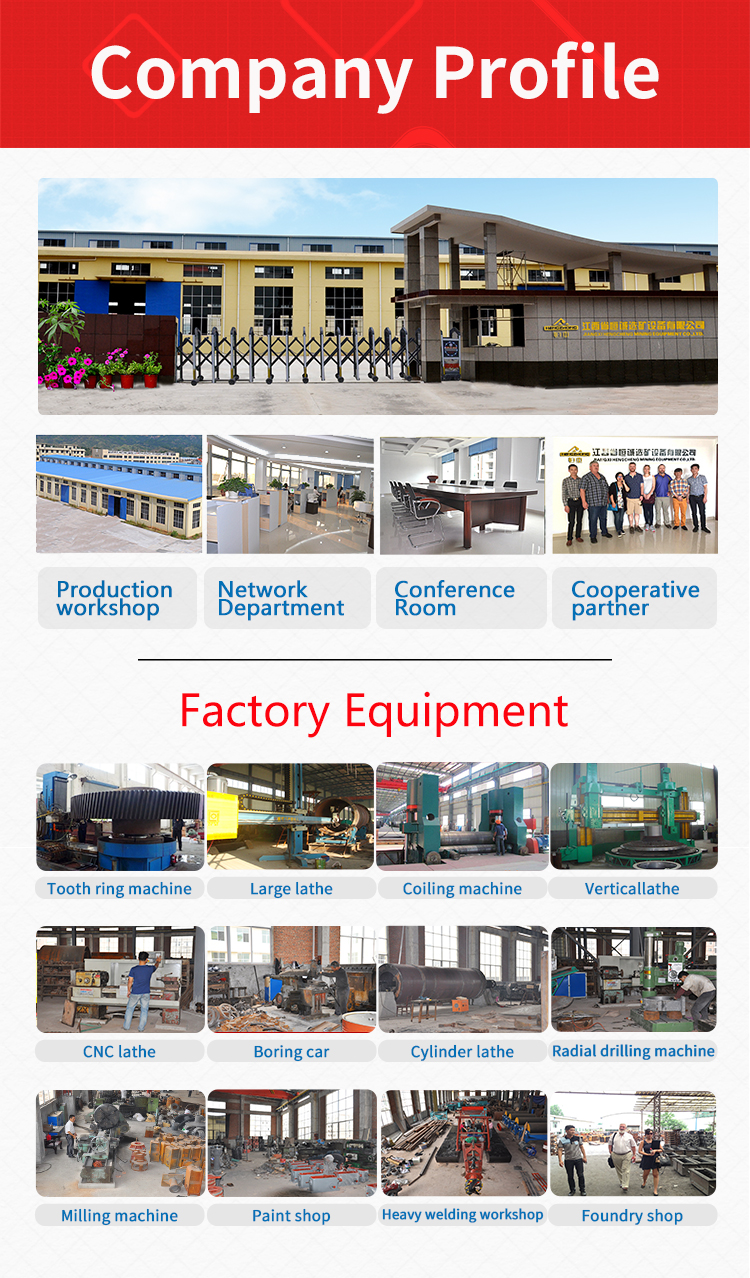 Hengcheng company is dedicated to provide a complete line of equipment including shaking table, spiral chute, jig machine,trommel,rotary scrubber, flotation machine, magnetic separator,grinding mill, and so on. We are involved in the range of mineral beneficiation services including mineral testing, process flowchart design, installation and commissioning, technical consulting, as well as staff training,etc. Our proven technologies and experience permit us to provide every customer with the most effiicent & commercial beneficiation plant equipment.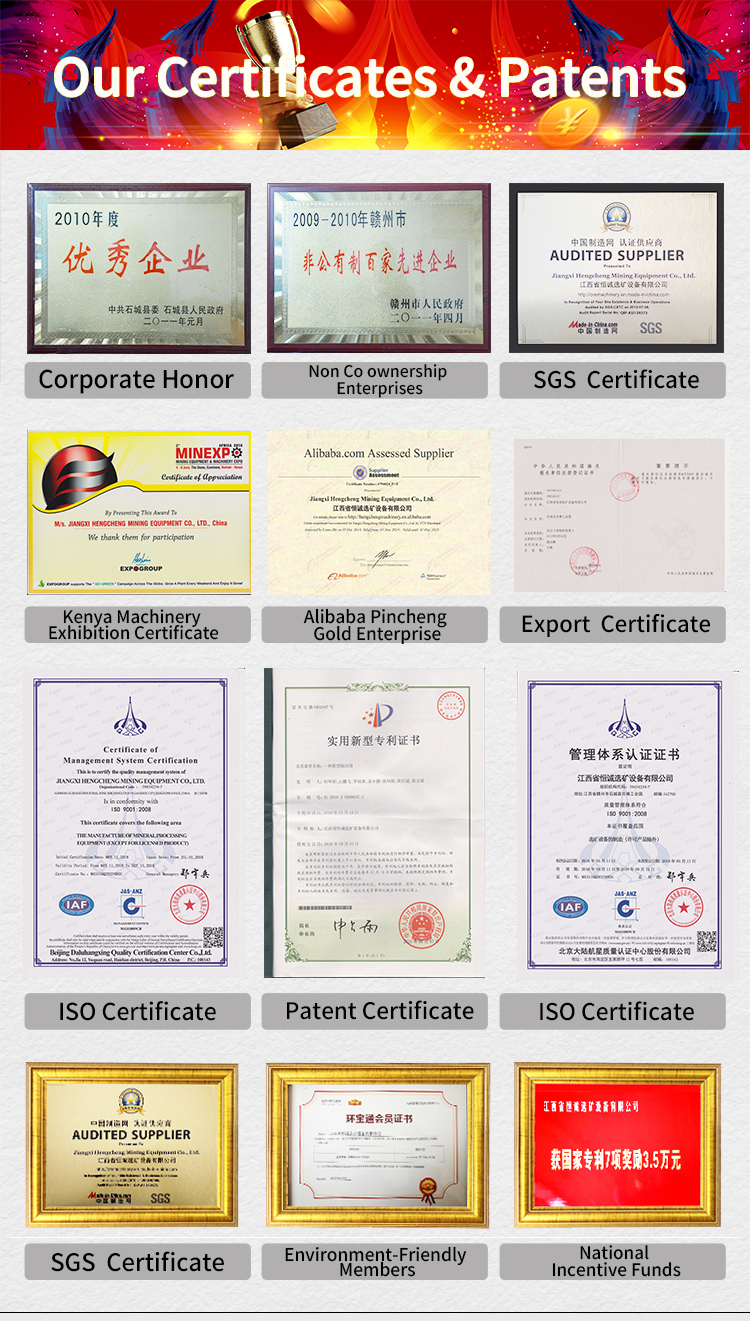 Service Contact
Ms Tina Xu / Sales Manager 
Mob: 0086-19970910905 (whatsapp)
Email: wendy@oreshaker.com
Send your inquiry details in the below, Click "Submit" Now!