Low intensity wet drum magnetic separator
----We supply full line of mining equipments and technical  support
Product Description
Magnetic separator is usually used for sorting the fine-grained strong magnetic minerals, or removing strong magnetic minerals from non-magnetic minerals. With a deep magnetic field, the machine can make a continuous row of ore feeding and discharge. It also has enough working clearance and high processing capabilities.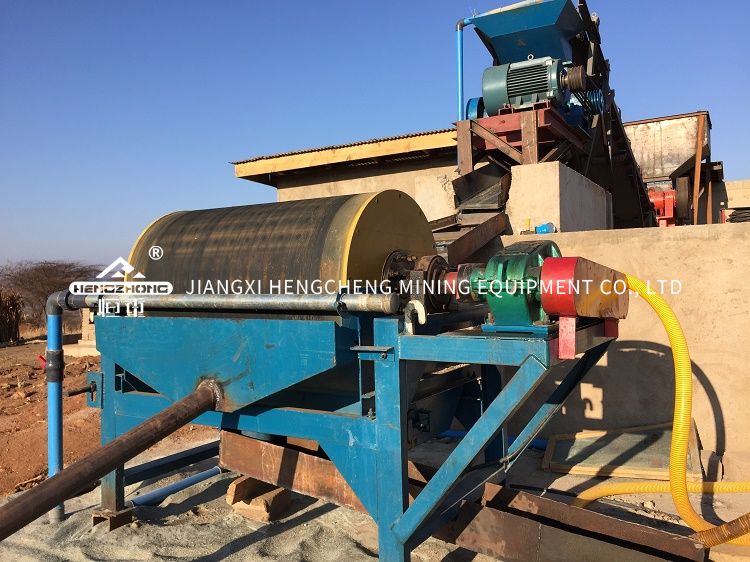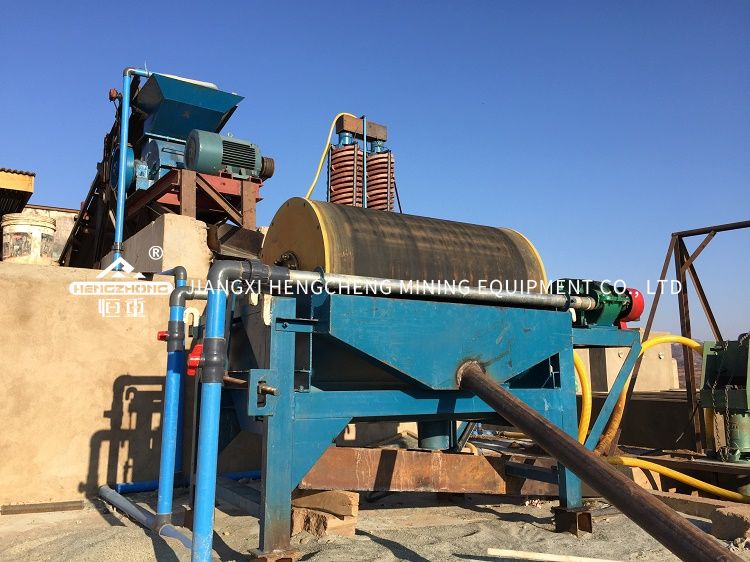 Application
The removal of small amounts of iron and iron-bearing minerals from industrial minerals has the concentration of various ferrous and nonferrous minerals.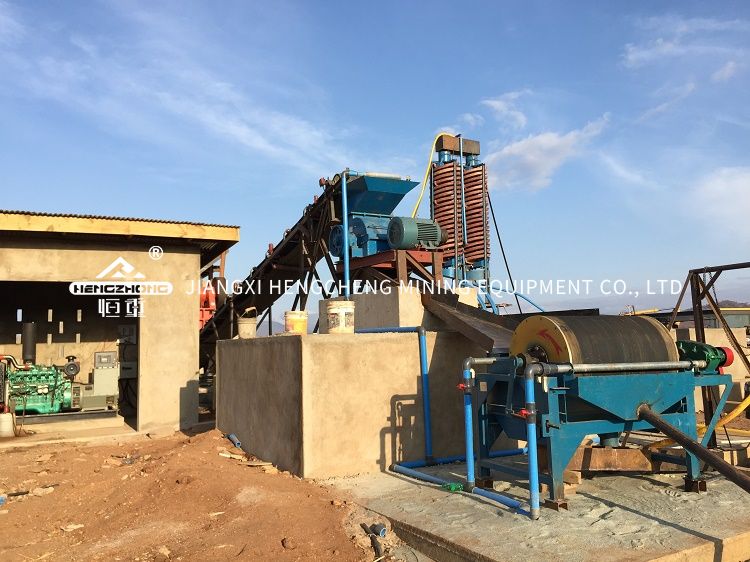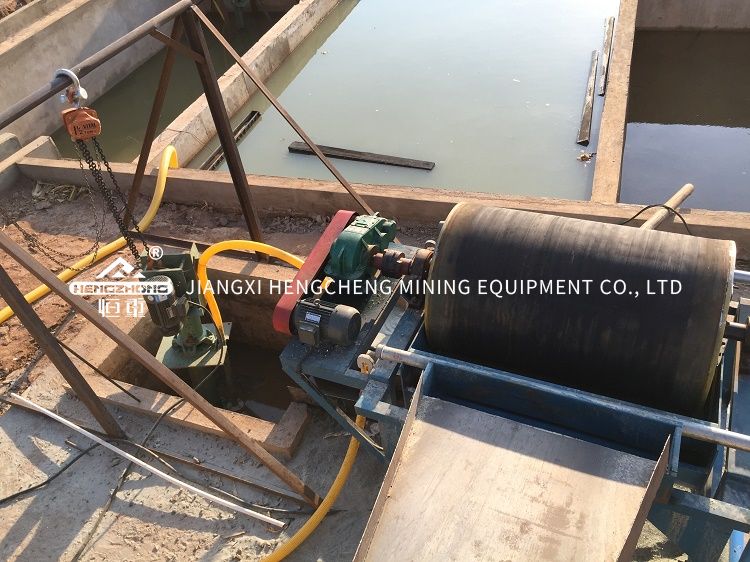 Features:
1. The magnetic system adopts quality ferrite material and Nd Fe B magnet.
2. The average magnetic induction of the drum surface is about 100 ~ 600 mT.
3. Fine beneficiating results, lower energy consumption.
4. Simple structure, large handling capacity, convenient operation and easy maintenance.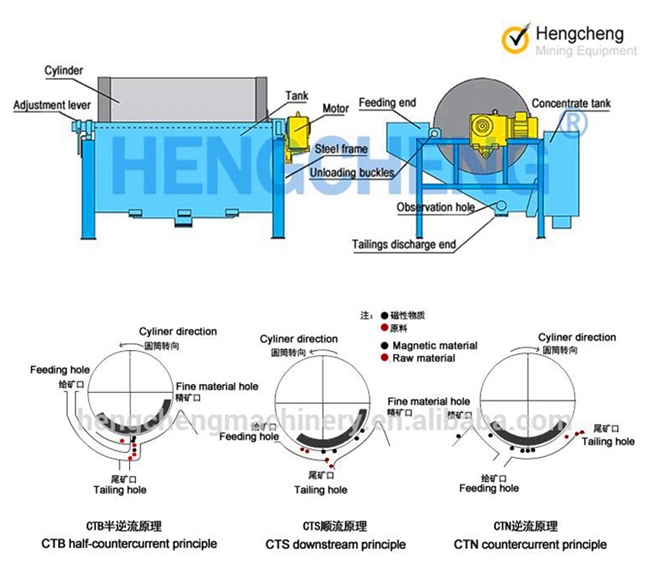 FAQ
1. Q: Can I visit your factory?
A: Yes. Many domestic and overseas customers visited our factory every year.
2. Q: What about the warranty of your equipment? Do you supply spare parts?
A: Our warranty is one year(12 months), and we can supply spare parts also.
3. Q: Do you provide after-sales service?
A: Yes. We have a professional aftersale service team to promptly and thoroughly solve your problems.
4. Q: Do you provide equipment operation training?
A: Yes. We can send professional engineers to the working site for equipment installation,  adjustment, and operation training. All of our engineers have passport.
5. Q: Do you provide producution flow chart?
A:Yes.Our experienced engineers are specialized in designing process flow for various ore beneficiation, including iron ore, tin ore,copper ore, gold ore,chromite ore, manganese ore,etc
6. Q: Can you test our sample ore?
A: Yes. You can send your samples to us for testing and analysis.
7. Q: Have you made the whole ore dressing lines?
A: Yes. We have made many large&small scale ore dressing lines at home and abroad.
Service Contact
Ms Cindy / Sales Manager 
Mob: 0086-19907911285 (whatsapp&wechat)
Email: sales2@oremachinery.cn
Send your inquiry details in the below, Click "SUBMIT" Now!